The Vegan Halloween Chocolate Gifts that kids will love.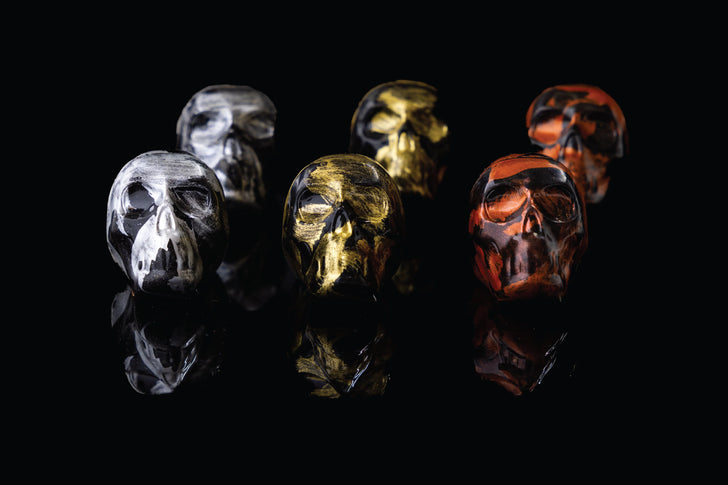 Halloween is one of the best times of year to enjoy some delicious chocolate. Even better, there are now so many Halloween chocolates to choose from that it's hard to know where to start. Do you go for the skull caramel Halloween chocolate collection or go for something a little more daring like a strawberry serrano caramel bar? Whatever your preference, there are plenty of Halloween chocolates to suit everyone's taste. And if you're feeling really adventurous, why not try one of the many Halloween chocolates that are now available in unusual flavors like pumpkin caramel? Whichever way you choose to enjoy your Halloween chocolates, one thing's for sure - they're sure to be a treat!
Do you have a vegan child that loves chocolate just as much as any other kid? If so, you'll be excited to know about the new vegan Halloween chocolate from Cacao and cardamom. It's dairy-free, gluten-free, and tastes delicious. Your kids will love it!
There's just something about handing out treats to happy, excited kids on Halloween night that fills us parents with a sense of joy. Maybe it's the tradition itself—something that's been passed down for generations. Or maybe it's the look of pure delight on our children's faces when they see the candy bag in our hands. No matter what it is, there's just nothing quite like it. So if you're looking for a way to get into the Halloween spirit, consider giving out chocolates to all the trick-or-treaters who come your way! You won't regret it.
Chocolate is a classic Halloween treat, and vegan chocolate is a delicious option for those with dietary restrictions. Vegan chocolate is made without dairy, eggs, or other animal products, making it a perfect choice for vegans, vegetarians, and those with allergies. There are many great vegan halloween chocolate options available, including dark chocolate, milk chocolate, white chocolate, and even candy-coated chocolates. Vegan chocolate can be found at most grocery stores, as well as many online retailers. So whether you're looking for a festive treat for yourself or a Halloween gift for someone special, be sure to check out the delicious selection of vegan halloween chocolates!
As you're stocking up on candy for trick-or-treaters, don't forget about vegan options that will please both kids and parents. Our Cacao and Cardamom chocolate is a delicious way to celebrate Halloween while sticking to your ethical values. And if you need any more convincing, this sweet treat also happens to be good for you! So stock up now and enjoy a spooktacular evening with your friends and family.
Visit Our Halloween Collections to select delicious halloween treats for your kids
Share this