HOUSTON'S PREMIER EXOTIC GOURMET CHOCOLATIER: ANNIE RUPANI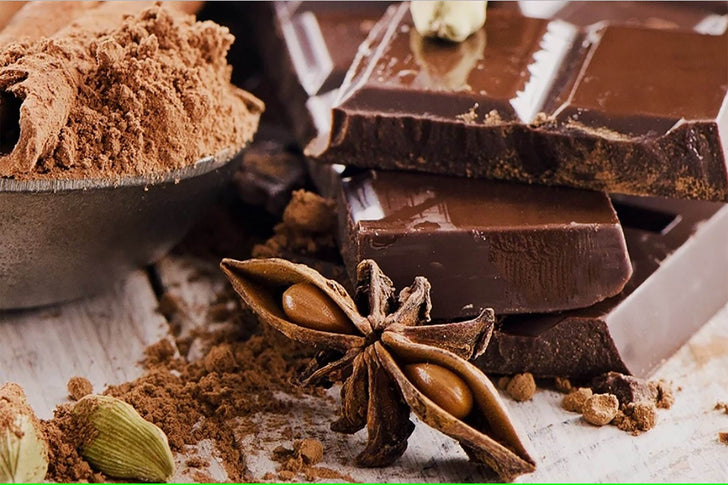 Eater searches the country and singles out the most talented and promising young leaders in the hospitality industry under 30 years of age, or with less than five years in the business.
Best chocolates in Houston
The blossoming Houston chocolatier was selected out of a pool of nominees in the initial group of semifinalists. In Texas, five others were chosen, including Rachel DelRocco, Qui of Austin; Mara Serna, D&T Drive Inn, Houston; Julie Poplawski, Dai Due, Austin; Hunter Pond, East Hampton Sandwich Company, Dallas; and Mist Norris, Small Brew Pub, Dallas, Fort Worth and Plano. Rachel DelRocco was also one of the final 17 to make the list.
The launch of Cacao & Cardamom online
Annie Rupani first launched her online chocolate store in 2012. She specialized in gourmet, handcrafted truffles and bonbons, featuring savory exotic flavors. It didn't take long for Cacao & Cardamom to grow a following. Rupani's unique chocolate creations won first place for Best Dessert at the Houston Livestock Show & Rodeo's Best Bites Competitions twice in a row.
Annie Rupani's retail chocolate store in Houston
Her 1,400-square-foot retail chocolate store in Houston is located in the Centre at Post Oak across from the Galleria. This quaint shop is where Rupani displays her hand-made cacao confections laced with alluring spices and elements influenced by her world travels.
Some of Annie Rupani's signature flavors include the sought after lychee basil, cardamom rose, mango caramel, Szechuan peppercorn, cocoa curry, black sesame ginger, guava tamarind and garam masala. Her chocolate shop in Houston also stocks a variety of gourmet chocolate bars from all over the world.
Share this