OUR FAVORITE HOT CHOCOLATES FROM AROUND THE U.S.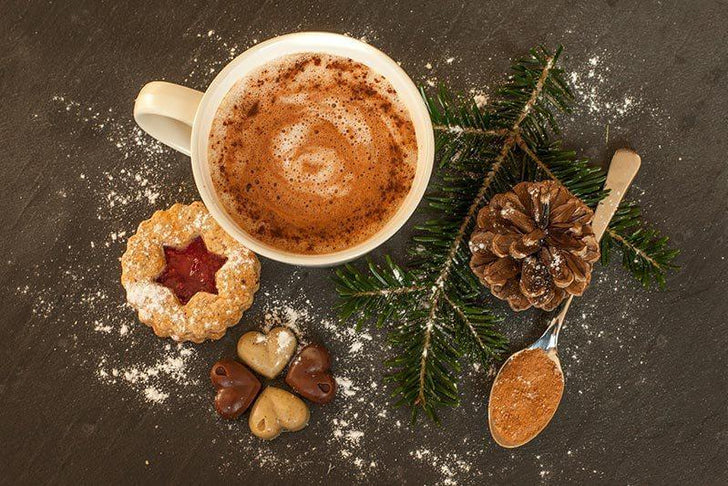 It's that fabulous time of year where we break out the mugs, marshmallows, milk, peppermint sticks, and chocolate for our favorite warm winter holiday beverage—hot chocolate. There's a large range of hot chocolate mixes and recipes out there for many to enjoy, but here are some of our favorites from around the country:
Double-Chocolate Hot Chocolate
A New York bakery, Baked, has an ultra-rich double-chocolate that combines bittersweet and milk chocolate together that is topped off with tasty homemade marshmallows. If you're ever in New York during the holidays, check out their bakery—and definitely try out their hot chocolate.
Haut-Chocolat
The Four Seasons hotel in Vail, Colorado offers rich hot chocolate tableside in their Fireside Lounge! Servers pour Valrhona chocolate mixed with hot milk over a special all-chocolate lattice that instantly melts from the heat. Topped with marshmallows and whipped cream, this tasty beverage is a perfect companion to the hotel's chocolate streusel.
Fiery Hot Chocolate
The Flour Bakery + Café in Boston, Massachusetts, offers a signature hot chocolate with a kick. With chile powder and cayenne pepper to top the beverage off, rich chocolate ganache is added to espresso milk pitchers and steamed with milk.
Rogue Hot Chocolate
Kopplin's in St. Paul, Minnesota is a coffeehouse that usually specializes in espresso beverages but has drawn attention for its Rogue Hot Chocolate. The hot chocolate is made with steamed organic milk, cocoa powder, and 70% cacao bars that are handmade by the Rogue Chocolatier's owner, Colin Gasko.
Cacao & Cardamom Hot Chocolate
We can't create a list of our favorite hot chocolates without mentioning our very own! We offer a European-style hot chocolate and a premium French cocoa in flavors such as hazelnut, caramelized white chocolate, and more!If you're not planning on traveling and are going to be staying in H-Town this winter or holiday season, check out our shop in the Galleria Mall, for a hot chocolate delicacy, right here at home! 
Share this