Why giving out chocolates for Halloween is a tradition?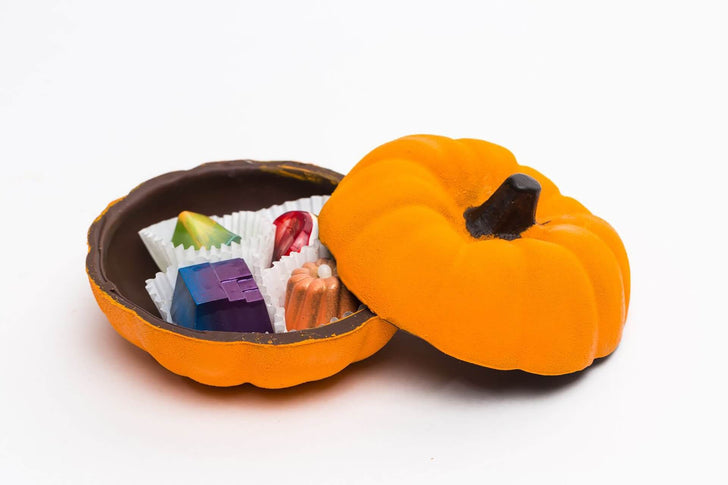 Whenever we think of Halloween, the first thing that comes to our mind right away is the nostalgic thought of dressing up in costumes and going door-to-door to bag some of the sweetest chocolates for Halloween. However, the history of Halloween is quite different from the modern form of celebration, and the rush of giving out candies on Halloween is essentially an idea crafted by the chocolate brands, and not actual tradition. Candies have become the staple food for the little ones, who spend weeks picking out the "scariest" most adorable costumes, and prepare an agenda for the entire night of some crazy Halloween fun.

Halloween started off as a religious event in the Middle Ages, called the All Souls Day, when people would go from one village to another asking for "soul cake" and offered a prayer to the deceased of the family in return. The tradition has been morphed into a night of fun and thrills where the young troublemakers pick up the coolest costumes and go door to door trick or treating for the Best Chocolates for Halloween. Understanding the need for kids, and especially adults who are looking for the best Halloween Chocolates for Sale this holiday season, Cacao and Cardamom is here to present an entire range of mouthwatering treats.

When it comes to giving out the Best Chocolates for Halloween, you don't want to end up on the black list. Kids are going to frown when you hand over apples and peaches instead of processed sugar treats, but there is a middle ground when you pick Cacao and Cardamom Chocolates for Halloween season. Handmade with care and perfection in mind, not only does each of these fancy treats look good when you give them out to trick or treaters, but leave a lingering taste on the tongue, making them come back for more! If you're planning to have a few fellow parents over for a night of casual drinking and partying while the little monsters are out there raising all sorts of hell, Cacao and Cardamom Halloween chocolate boxes are one treat that will surely be appreciated.
Share this