REASONS WHY FRENCH CHOCOLATE IS ONE OF THE TOP FAVOURITES AMONGST THE CHOCOLATE FANATICS...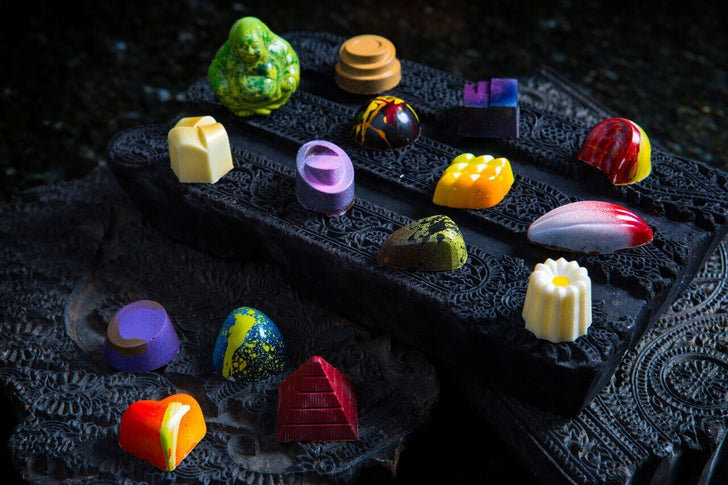 As the famous saying goes, 'For some there is therapy and for others it's Chocolate. It is the universal fact that chocolate is the most loved food all around the world due to its relish able taste and fine texture that melts in the mouth plus it comes with loads of health benefits and is quite high on the nutrition value. Be it for rejuvenation, hunger pangs, or small and big celebrations; having a chocolate is one of the best options. There are so many chocolate variations from all around the world on our platter, but it is the French Chocolate Truffles, bars, and more that are one of the top favourites amongst the chocolate fanatics.  
So what makes the French Chocolate the best pick?
Subtle Flavors: The French chocolatiers put an immense amount of care and passion in cooking each and every piece of chocolate to attain the rich and luscious flavors. The specialty of French cooking is that it never allows the flavors of the ingredients to overpower giving an edge of subtlety making it a relishing treat.
An array of ingredients: The chocolates from the other parts of the world especially the American ones have the limited variety of ingredients such as caramel, almonds, peanuts, and cream but the French ones offers the wide variety of flavors ranging from caramel, ganache, herbs, spices, fruits, and nuts amongst others.
Packaging: Yet another differentiating factor is the French chocolates is that their packaging is quite creative and attractive in nature plus there is a variety in terms of shapes and sizes facilitating an option for the customization making it an adored and loved option.
So binge on the French Chocolate Mousse, bars, truffles, and more to appetize your sweet cravings from Cacao and Cardamom by Annie Rupani as they focus specially on the delectable assortment of finely made French Chocolates.
Share this