Celebrate the holiday season and share joys and blessings with thanksgiving chocolates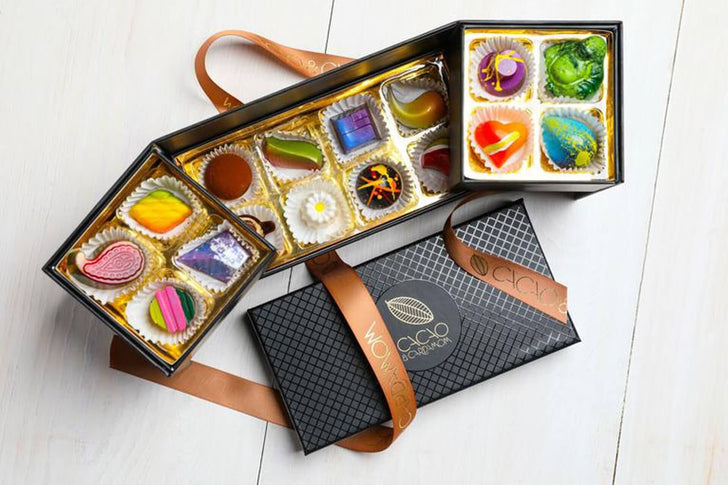 Thanksgiving is a much-awaited national holiday in the USA, where family and friends gather around to celebrate the season and share their joys and blessings. Thanksgiving is not a celebration many want to miss with their families or friends, even if you are stuck at the corner of the map, or you have to juggle between work and family to finally make it to the gathering and exchange Thanksgiving Chocolates and Thanksgiving Chocolate Gifts. If you can't settle on which Unique Gourmet Chocolate Thanksgiving you want to surprise your family with, especially after you've enjoyed a wholesome meal carving the thanksgiving turkey, then Cacao & Cardamom is the way to go.

Highlighted as one of the best names in the business of handmade chocolates with unique flavors, Cacao & Cardamom is just what a chocoholic is looking for when you need something personalized and a memorable sensation for the taste buds.

Cacao & Cardamom comes with exotic chocolates bringing in a fusion of dark chocolate with asian spices and fruity notes, which blend perfectly on the taste buds and imprint an everlasting chocolate experience. Cacao & Cardamom's gourmet chocolates have some unique flavors such as Strawberry Szechuan blending in the perfect balance of sweetness and spiciness. Lavender filled with aroma, Black Sesame Ginger to get the ginger kick, and many Gourmet Chocolates Thanksgiving.

Cacao & Cardamom has been featured on Houston Eater, Houston Chronicle, The New York Times, and USA Today. The business is always maintaining and increasing the existing wide range and variety of chocolate confectioneries for Gourmet Chocolate Thanksgiving. Cacao & Cardamom's uber packaging and personalized chocolate gift boxes match perfectly with the Gourmet Thanksgiving Chocolates and amp up the excitement for Chocolate Thanksgiving Turkeys.

In these times, where going out of homes is not advisable, you can have your Gourmet Thanksgiving Chocolates delivered at the doorstep for your families and friends. Since you are trying your very best to make sure that the pandemic does not ruin your plans for the holiday season, brands such as Cacao & Cardamom are pushing forward to bring you holiday special chocolates and Chocolate Thanksgiving Turkeys and Thanksgiving Chocolates.
Share this