The Best Halloween Chocolates for Sale to get everyone in the Halloween spirit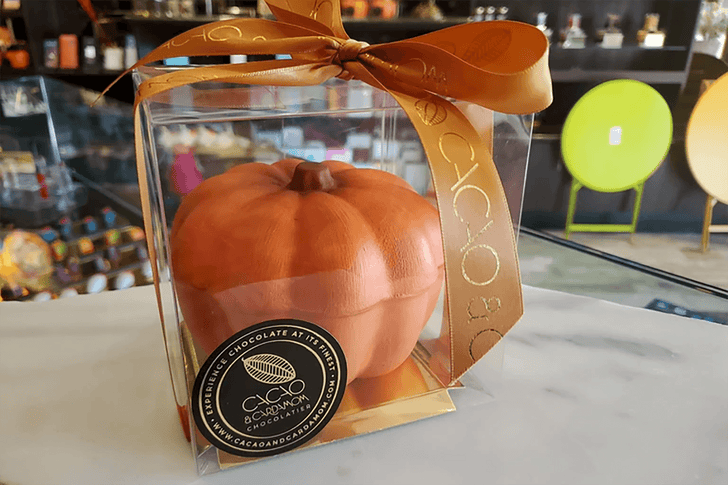 Halloween is undoubtedly a particularly special time of year where everyone is trying to find a unique way to express the joy of the holiday. Your Halloween gift can stand out from the crowd when you pick a unique gift. With several Halloween-shaped chocolates such as ghost-shaped candies, spooky bats, and dark chocolate cats to choose from, there are a variety of festive gifts and the Best Halloween Chocolates for sale to get everyone in the Halloween spirit. While it is easy to find the Best Chocolates for Halloween for kids, adults are not that simple. The best Halloween gifts for kids and adults alike are chocolates, which does simplify your Halloween to-do list.
There is no way to represent the holiday better than candies not just for the little ones, but the grown-ups too. Many adults are who are planning to throw Halloween parties can pick some of the finest gourmet Halloween chocolate box, which also make a perfect centerpiece for the party table and is sure to impress everyone who sees it.
 
If you know fellow parents and older people who love Halloween just as much as the kids do, then the idea of the best chocolates for Halloween from Cacao & Cardamom is just what you need. We offer special Halloween options for the spooky season with some classic flavors crafted into artistic Halloween-themed shapes chocolates. You can also send some decadent chocolate-dipped strawberries, which invariably have a great look as well as taste. With numerous delicious flavors to choose from and fun new shapes to try out, Cacao and Cardamom can make your loved ones feel more excited during this season with premium Halloween Chocolate Box.
 
Halloween is also a great reason to lighten things up with your co-workers and let go of some of the formality that overcrowds the workspace. Instead of picking up a bag of some cheap bulk Halloween Chocolates for Sale, get a special Halloween themed chocolate box for your coworker. If you're treating everyone at work this Halloween season, the combination of gourmet semisweet chocolate and fun Halloween themed shapes of chocolates are sure to impress everyone.
Share this