How to add a personal touch to your New Year's chocolate gifts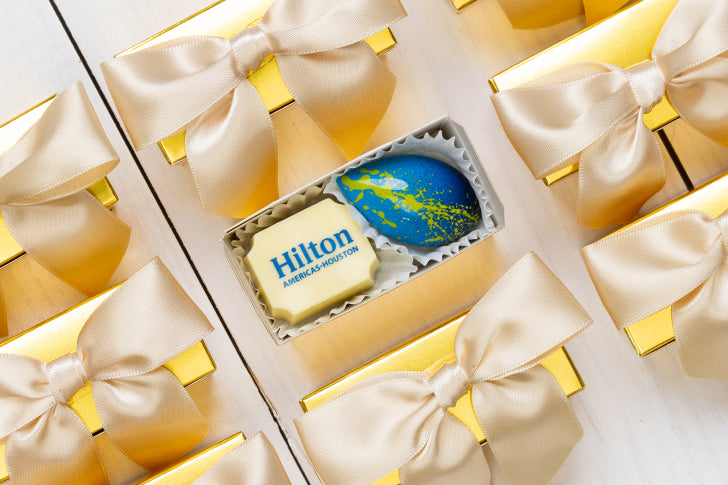 Chocolate is always a welcome gift, and with Thanksgiving just around the corner, now is the perfect time to stock up on some delicious treats. For a festive touch, try chocolate shaped like turkeys or pumpkins. Or, for something truly indulgent, opt for a box of truffles or cream-filled chocolates. No matter what you choose, your friends and family are sure to be impressed with your thoughtfulness. So why not make this Thanksgiving even sweeter with a chocolate gift?
One way to show your loved ones how much you care is to give personalized chocolate gifts that are made with love. Chocolate gifts are a great way to show your affection and appreciation, but they can also be a little impersonal. Here are a few ideas for how you can add a personal touch to your chocolate gifts this New Year's:
- Do it yourself: Instead of buying pre-made chocolate gifts, why not make your own? This way, you can customize the flavors, colors and shapes to suit your loved ones' tastes. Plus, they'll appreciate the extra effort you've put in.
- Add a personal note: A simple handwritten note can go a long way in making your chocolate gift feel more personal. Whether it's a heartfelt message or just a few words of thanks, your loved ones will appreciate the thoughtfulness.
- Get creative with packaging: Instead of using generic store-bought wrapping paper, get creative with your packaging. You could use colorful tissue paper, ribbons or even fabric scraps to wrap your chocolate gifts. Or, if you're feeling really crafty, you could even make your own wrapping paper!
By following these simple tips, you can be sure that your chocolate gifts will be appreciated and enjoyed by all.
Cacao And Cardamom by Annie Rupani is a premier chocolatier based in Houston, Texas, specializing in gourmet chocolate gifts with a unique flavor profile. Their chocolates are made from only the finest ingredients, including single origin cacao beans and exotic spices from around the world. The result is a truly superior chocolate that is perfect for gifting or enjoying yourself. Cacao And Cardamom offers a wide variety of chocolate gift boxes, each containing an assortment of hand-crafted chocolates in unique flavors. They also offer custom gift boxes, where you can select specific chocolates to include based on your recipients' preferences. Whether you are looking for a corporate gift, a thank you gift, or simply a delicious treat for yourself, Cacao And Cardamom has the perfect option for you.
Our chocolates are made with the highest quality ingredients, so you can be sure they will taste delicious. Plus, we offer a wide range of customization options so you can create the perfect gift for your loved ones.Visit our website today to order your personalized chocolate gift!
Share this