THE DELICIOUSNESS AND EXQUISITENESS OF TRUFFLES CHOCOLATES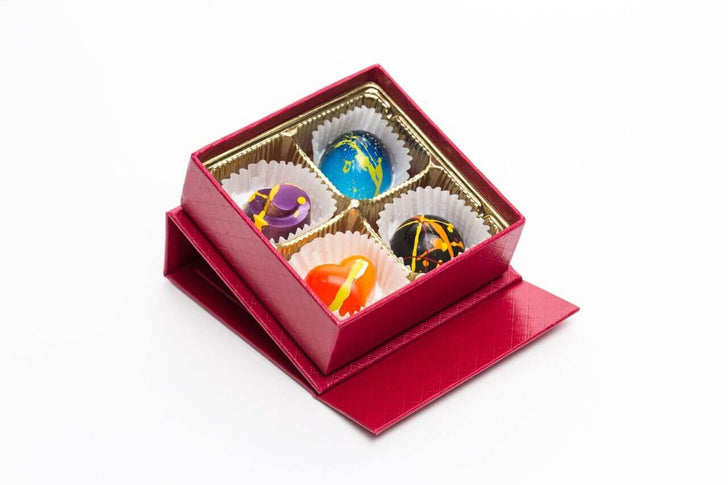 We all have sweet tooth and love to indulge in the scrumptious taste and delicacy of chocolates after every meal or even during any time and point of the day. And the chocolate industry has been evolving at a very fast pace and keep on presenting the chocolate fanatics with the innovative and novel confections that melt our hearts in the sweetest manner and one such unique innovation happens to the CHOCOLATE TRUFFLES. The name truffle is derived from the Latin word that means lump and the terminology of naming this exquisite confection truffle was arrived owing to its striking resemblance with the mushrooms. And the handmade dark chocolate truffles and White Chocolate Truffles are an instant hit amongst the chocolate lovers as they are made experimenting with various ingredients and flavors plus are freshly delivered and free from the harmful preservatives.    
They are intricately made from the ganache that is the perfect blend of bittersweet chocolate and freshly made heavy cream. Post the confection process, the ganache is given a shape of balls in the form of spheres or lumps and then is dusted off with the cocoa powder or is given a chocolate coating by dipping it in the semisweet chocolate. The handmade chocolatiers and artisans nowadays, add the tinge of flavor to the ganache by filling it with ingredients such as caramel, mint, toffee, fresh fruit purees, liquor, nuts, marsh mellows, fudge, cookies, dry fruits, and more to add that edge of uniqueness and newness to the recipe of chocolate truffles. Chocolate truffle cake is the latest addition to the list as well.
Cacao and Cardamom by Annie Rupani in the city of Houston, USA offers the delectable selections of Premium Chocolate and Wholesale Chocolate Truffles that are freshly confected with immense love, care, and passion.
Share this