Why Online Chocolate Delivery is Always a Great Gift Idea?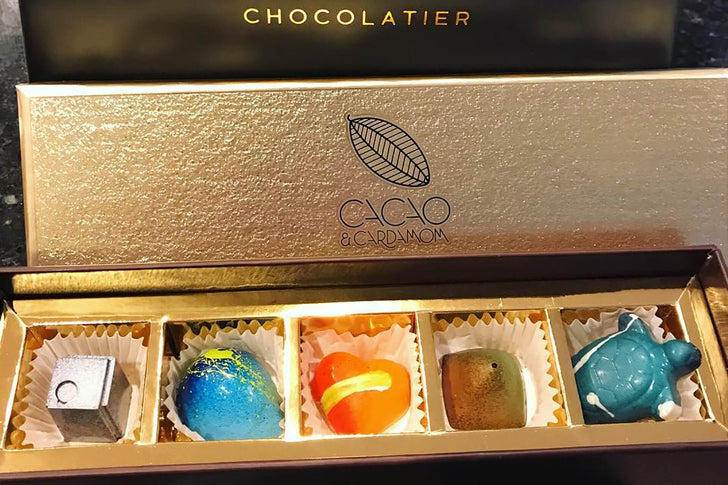 Chocolate is among those little things you hate to love but can't resist glutting on whenever you see some. These simple yet tastiest treats to make your special occasions more enjoyable and unforgettable, especially when online chocolate delivery exists to make it easier to get those delightful treats from the comfort of your home. Cacao and Cardamom come as an ideal choice for online chocolate delivery when you don't wish to hold back on the quality while enjoying the convenience of shopping for chocolates online made simple.
There isn't one person who doesn't like chocolate in some shape or form. Whether it is nuts, truffle, sizzling hot cocoa, mint chocolate, smooth milk chocolate, or some dark ones, each state has a desire with each bite. Chocolate has been associated with love for generations. There's something about chocolate that soothes our hearts and lights up our soul. Scientists have studied and confirmed that chocolate's flavor is indeed a trigger to happiness and improves brain function. Eating chocolate releases serotonin into your brain, a chemical responsible for elevating your mood and bringing about positive thinking. Now there are businesses such as Cacao and Cardamom that can help you send artisan gourmet chocolates online same day delivery across the city, which is a great gifting option. 
If you want to gift a little something sweet to your family or colleagues or boss, nothing is better than choosing a chocolatier that provides online chocolate delivery. Chocolate boxes are essentially the perfect gift not just for the holiday season when you're making rounds to meet up with family, but a birthday chocolate delivery for your significant other can also be a great way to showcase your love and affection. Making no compromise on the quality of chocolate that is used, Cacao and Cardamom is a preferred choice to send chocolates online same day delivery to a loved one as a last-minute ideal present.
Share this