How to Choose the Best Valentine's Day Chocolates for Your Loved One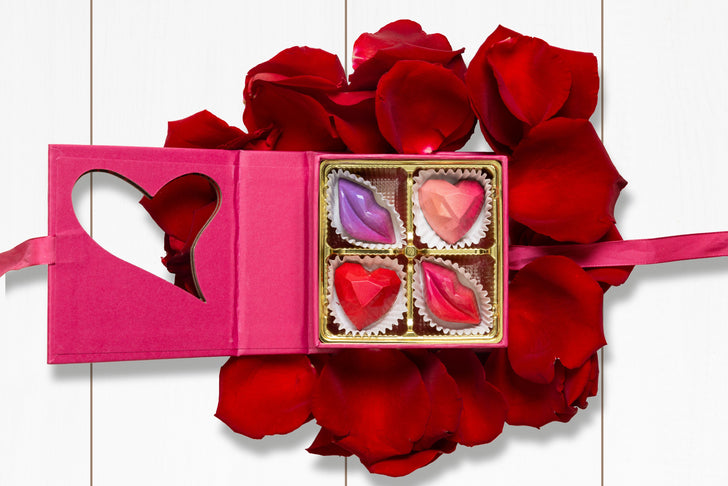 Perfectly Picking Out Valentine's Day Chocolates for Your Sweetheart 
Find the Perfect Gift of Love with These Tips and Tricks Valentine's Day is just around the corner, and that means it's time to start thinking about the perfect gift for your special someone. Chocolate has been a classic token of love since Victorian times, so why not surprise your sweetheart with some irresistibly delicious chocolates? Here are some tips on how to choose the best Valentine's day chocolates for your loved one.
Make Sure You Show Them How Much You Care Whether you are trying to woo a new crush or show appreciation for your long-time partner, it's important to make sure that you pick out something that shows them how much they mean to you. With so many options available, there is no better way to do this than by gifting them a selection of artisan Valentine chocolate or fancy Valentine's Day chocolates that are sure to delight their taste buds.
Get Creative With Different Types of Chocolate Gifts If you really want to show your partner how much you care this Valentine's day, then don't settle for a simple box of chocolates from the store - get creative! Why not surprise them with a unique vegan Valentine gift basket filled with all sorts of indulgent treats? Or add something extra special by pairing their favorite type of Valentines box chocolate with a romantic bouquet of flowers? When it comes to expressing your love through chocolate, there is no limit to what you can come up with!
Don't Forget About Taste Preferences When selecting the perfect gift of love this holiday season, make sure not to forget about taste preferences. Is your significant other partial to dark chocolate valentine treats? Or perhaps they prefer milk chocolate? There are plenty of options available when it comes to finding the right type of chocolates - from fancy valentine chocolates in pretty pastel colors to handcrafted truffles made from premium ingredients - so take time in choosing something that will delight their senses and make them smile.
Buy Early Before All The Good Stuff Gets Snatched Up! Don't wait too late in making your purchase - many stores tend to sell out quickly during this festive time period, especially when it comes to chocolaty surprises like vegan gift baskets or fancy Valentines Day boxes! So make sure you plan ahead and buy early if you want these sumptuous treats in time for February 14th! And if you need any more help deciding on what type of goodies will be best suited for your loved one, contact Cacao and Cardamom today and our friendly staff will be more than happy to assist you in finding the perfect present this Valentine's day.
Share this