WANT TO KNOW THE BENEFITS OF BUYING CHOCOLATE ONLINE? READ ON...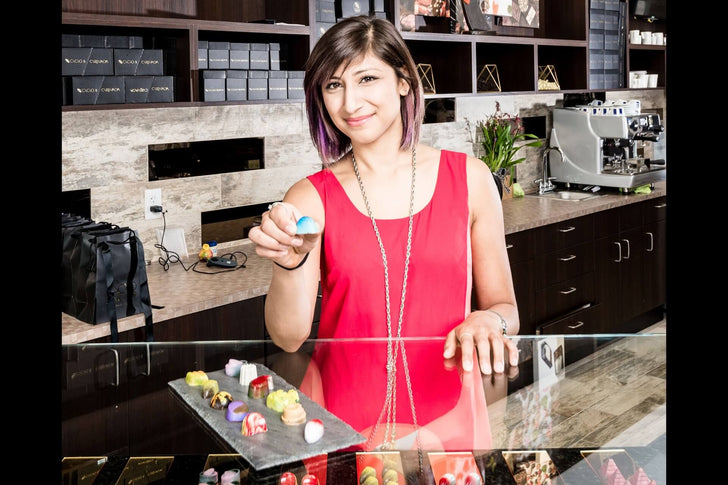 With every passing day, our lives have got tremendously busier by attaining our personal and professional goals to stay ahead of the competition amongst our peers and contemporaries. But we have also been blessed with the modern and technological advancements such as social media and digital marketing that has facilitated the facet of online shopping making our lives much easier amidst the strenuous work schedules. We are literally hooked online for ordering food, booking movie tickets, shopping for our favourite outfits, learning and education, and the list goes on and on.
In view of the above mentioned, there is also a boom of placing an order for Chocolate Online but we keep on contemplating the same due to the factors such as delivery timeline, the freshness of the chocolates ordered and finding a chocolatier who facilitates the same in a genuine manner. Read on to know the benefits of buying your favourite food item online:
Wide Options: Many of the grocery stores and chocolate vendor's stock very limited items and varieties of chocolates but the specific chocolatiers who sell their handmade and artisan chocolates online present wide options right from bonbons, truffles, bars to nibs making the chocolate lovers happy to the core.
Personal Touch: Buying a Dark Chocolate Online or a caramelized one, there is always an option for the personalization by adding a personal message for our loved ones or monogramming it with the name or the initials.
Direct Buying from the Manufacturer: The agenda of buying chocolates that are freshly made and free from the harmful preservatives is attained as online shopping facilitates it buying from the manufacturer directly. Cacao and Cardamom by Annie Rupani is one such chocolate boutique in the city of Houston that makes the fresh and delectable range of handmade chocolates making you relish your taste buds.  
Apart from above, we save our time, energy, and resources by ordering the chocolates online.
Share this