Make your clients happy with Corporate Chocolate Hampers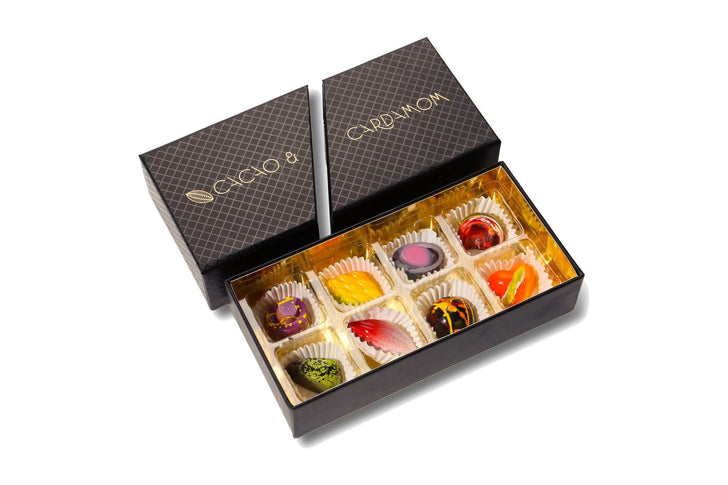 The stream of business requires a lot of hard work, dedication, patience, persistence, and consistency to attain the pinnacle of success and grow on a continuous basis. And to grow in a consistent manner, it is very important for the brand to keep its clients at the forefront of every business facet and operations making them feel happy, contented, and satisfied. Apart from meeting the deadlines on the work front, it is also very imperative to maintain healthy and fruitful relations with the clients by developing a personal rapport as it benefits the brand on the long term basis making it grow and flourish. And to develop and maintain the personal rapport and relations with the clients, it is important to remember their birthdays, anniversaries, and other special occasions and gift them the best of presents that are sure to impress them.  
And when we come to talk about corporate gifting, the
Corporate Chocolate Box
that is filled with the assortment of handmade chocolates is one of the top and most sought after gifting option as chocolates are listed in the luxury gifting items owing to their luscious taste, rich texture, and being the favorite of one and all. And one should always go for the handmade range of chocolates rather than the box of packaged ones that are available at the local grocery stores as the selection of handmade chocolates comes in the variety of flavors and molds plus they are freshly made and baked using the best of ingredients and manufacturing techniques resulting in the top-notch quality and mouthwatering taste. 
Cacao and Cardamom by Annie Rupani in the city of Houston, USA
presents the exclusive selection and options of
Corporate Chocolate Gifting
that works as the best choice to gift it to your corporate clients. 
Share this