Handmade Mother's Day Chocolates will make your Mom happy to the core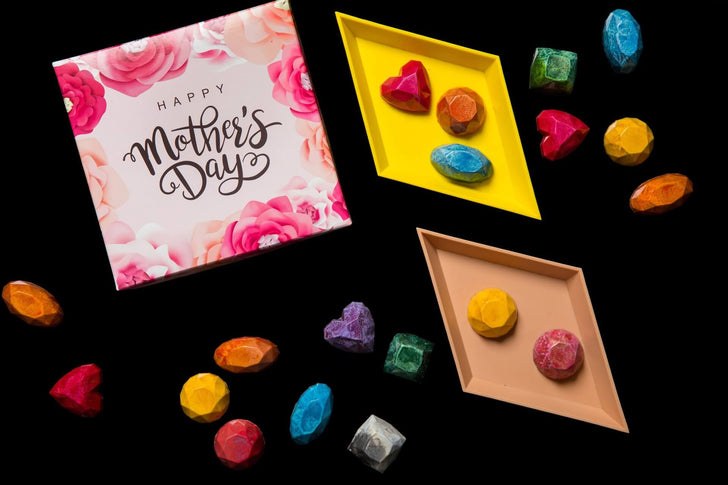 Of all the relations that we share on the earth with our near and dear ones, it is our relationship with our mother that is utmost special and very close to our heart. She has been with us through all the thick and thin of life being a guiding light in each and every situation. And one thing that every mother is always worried about all her life is that is her child having food at proper times and hours of the day plus is the food healthy or not in nature. All such minute worries and her caring nature makes us feel more connected towards her and it is our constant endeavor to make her feel special and unique in our own ways and methods. 
And with the occasion of Mother's Day approaching very soon, it is the time to bring a huge smile on her face by making her feel special and unique in the most genuine and authentic fashion. Of all the ways and means, she will be happiest when you will gift her chocolates that her handmade and hand painted in nature and are not bought from the local grocery store or any supermarkets that sell packaged chocolate bars and more that are high on preservatives and other ingredients that are not very good for our health. Handmade Chocolates as Mother's Day Chocolate Gifts are sure to make all the mother's happy as they are freshly made with the ingredients that are not only authentic in nature but also have the innate taste and texture that is edgy and innovative at the same time. 
We at
Cacao and Cardamom
offer the best series of
Mother's Day Chocolate Bouquet
of handmade confections and more in the city of Houston, USA.
Share this