Looking for Valentine Gifts for Him that is Romantic in nature? Read on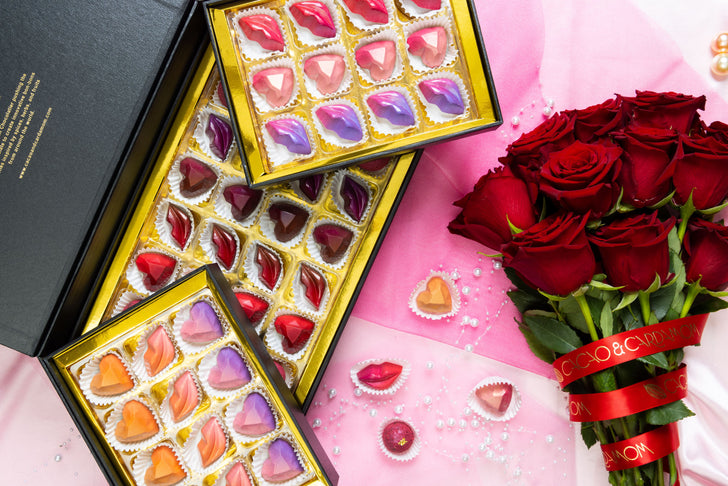 With the occasion of Valentine's Day just around the corner, you are equally excited and elated as him. You very well know that he is planning a ton of surprises for you right from a quiet and romantic evening dinner, a bouquet of fresh flowers, a bottle of classy wine, and all things beauty and romantic. He takes care of you like a princess and never fails on his part to make you feel unique, loved, and special at all times. And so is your endeavor always in your relationship to make him feel extremely loved and special to the core. On the event of Valentine's Day, it is the time to make him feel like your prince charming by gifting him the presents that are high on the realms of class and romance. 
Read on to know more: 
First and foremost comes at the top of the list is a unique and handmade selection of handmade and artisan chocolates that are manufactured with the ingredients such as fresh fruit purees and the mix of house ground spices such as cinnamon, cardamom, and more giving the taste that is edgy and tangy in nature. Many of the handmade chocolatiers offer their confections in an aesthetically curated package with a message card. We suggest going for the special
Valentine Chocolate Gifts for Him
as they can be mixed and matched with the host of other gift items. 
Next on the line are the gifts such as nice and classy perfume with a manly fragrance, a crisp white shirt, and a pair of cufflinks or a wallet to make him feel special and loved. 
We at
Cacao and Cardamom
offer the special selection of
Valentine's Day Gifts Chocolate
for him all over the USA that is curated with an immense amount of love, care, and passion.
Share this