NEW SWEET WAVE THIS VALENTINE'S DAY: ARTISAN CHOCOLATES FOR VALENTINES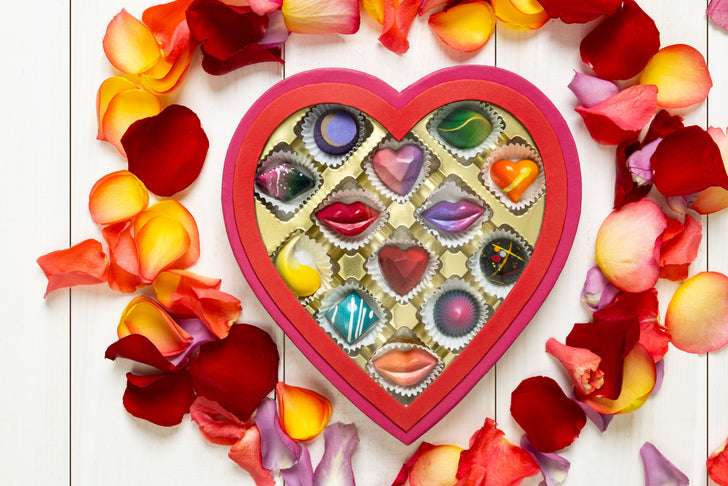 Don't we all just love to get the products and services that we buy from the market or from the online space to get a touch of customization as per our fancies and likings? Yes, this theory holds a lot of truth in today's times as with the changing dynamics of the market and the various industry domains, even our tastes and preferences are evolving with time and we wish to get all the products that we buy should be quite exclusive in nature and fit the bill as per our required and liked preferences. And even the brands have realized this fact and this latest wave in the market and are presenting their offerings in a bespoke and high-end customized manner complementing the needs and demands of the customers to keep their market share intact and provide finest levels of customer service and overall experience.  
The above mentioned theory is applied to our culinary choices as well especially desserts and chocolates. And there are quite many handmade and artisan chocolate makers all over the USA who are offering the exclusive and eminent range of handcrafted chocolates in an array of flavors, shapes, molds, and sizes. Even the packaging can be customized in various color shades and as per the theme of the occasion satiating the sweet tooth as well as the glorious fancies of the chocolate lovers. And on the special occasions such as Valentine's Day, they come up with unique Valentines Chocolate Box that comprises of a gourmet assortment of handmade and artisan chocolates that impress your partner in the most magical way and give a new high of sweetness to your relationship.
Cacao and Cardamom by Annie Rupani offer Artisan Chocolates for Valentines in the city of Houston and all over the USA making you day filled with delectable taste and sweetness.
Share this