The Sweetest Way To Celebrate Valentine's Day - Deliciously Decadent Artisan Chocolate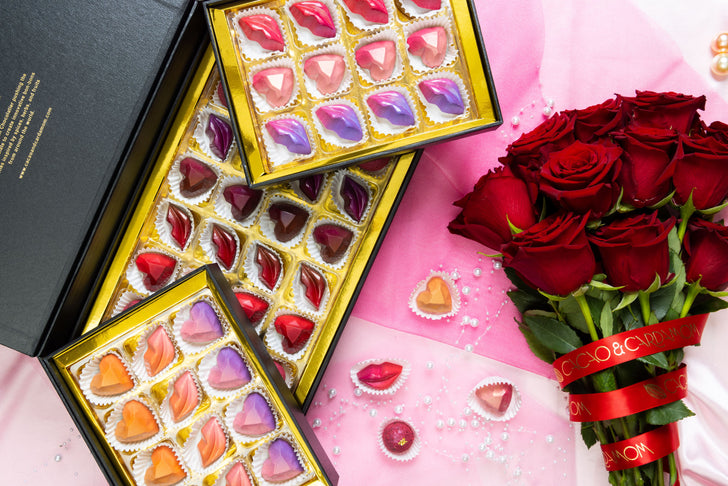 Valentine's Day is fast approaching, and everyone around the world is looking for the best way to show their loved ones how much they care. Chocolates are a timeless classic that never fails to wow and delight. This year, why not go one step further and treat your beloved to something extra special - artisan valentine chocolates from Cacao and Cardamom?
At Cacao and Cardamom, we take pride in creating deliciously decadent chocolates that are sure to bring a smile to your sweetheart's face. Our artisanal confections come in all shapes and sizes, from traditional chocolates to exquisite vegan gift baskets. Whether you're looking for a romantic heart-shaped box of treats or an impressive selection of truffles, you can find it here at our store.
For those who prefer something unique and interesting, our exclusive Valentines bon-bons provide the perfect opportunity to express your love in a truly special way. These gourmet sweets are handmade with love and care, featuring a curated selection of fine chocolates that will tantalize your taste buds. We also offer Raspberry Rosé Truffles—a delicious combination of raspberry-infused white chocolate with delectable notes of rose—guaranteed to make even the strongest hearts skip a beat!
And last but not least, there's nothing quite like our Sweetheart's Treasure Box -a large 48-piece box filled with some of the best chocolates around! If you want to confess your love in grand style, then this is definitely the way to go! It comes with an assortment of flavors ranging from dark chocolate hazelnut pralines to Bailey's Irish Cream truffles—all presented in sophisticated gift packaging designed especially for Valentine's Day.
1lb Artisan Heart - 
This Valentine's Day, show your special someone how much you care with an indulgent chocolate experience. Our 1lb Heart-Shaped Box of Chocolate features only the finest handcrafted chocolates, lovingly curated and selected for their rich range of flavors and textures. From velvety truffles, to smooth and creamy ganaches - every bite promises to be a truly delicious experience. And what could be more romantic than our elegant heart-shaped box? A perfect symbol of love and devotion, this chocolate gift will bring sweetness and joy to you and your loved one on this special day. Experience true indulgence this Valentine's Day with our 1lb Heart-Shaped Box of Chocolate.
No matter what type of chocolate treat you choose, one thing is certain: it will be sure to put a smile on your beloved's face this Valentine's Day! At
Cacao and Cardamom
we understand how important it is for you two to share special moments together. That is why we have gathered some of the best chocolates around so that you can
celebrate this special day
with sweetness and love. So don't wait any longer; contact us today at Cacao & Cardamom and let us help make this Valentine's Day extra special with artisan valentine chocolates!
Share this