THE AUTHENTIC LUXURY AND MAGNIFICENCE OF HANDMADE CHOCOLATE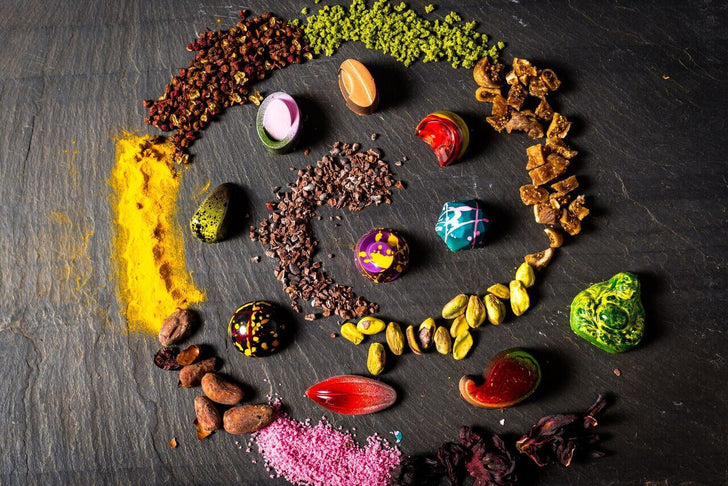 There are two specific and significant facets of our lifestyle namely LUXURY and FOOD that make our life complete and alluring to the core. Food has the natural trait and quality of being a staple and essential part of our life since the time we are born but the aspect of luxury doesn't come naturally or organically to us; in fact, we develop the same over a period of time with the education and getting aware about all the finer things in life by noticing our friends, family, and social circuit plus browsing the social media pages of our favorite celebrities. And when there is an amalgam of the two facets of food and luxury, there comes the concept of Luxury Chocolate making us soak in the finest of the cacao blends, crispiness of the nuts, crunchiness of the Chocó cookies, and much more making us soak in its delectable taste satiating our sweet tooth buds, like no other.   
There are quite many retail chocolate brands that have been into business for a very long time but the entire food fraternity and chocolate fanatics have been witnessing a slow, steady, and a gradual change with the onset of handmade chocolatier brands that are taking over the market share of the chocolate brands that are available at our nearby grocery stores owing to their unique qualities and aspects like the being free from harmful preservatives, freshly made using the best of ingredients having quite many health benefits, and above all the option of customization working their way to being the Best Chocolate Brand in the market.
Cacao and Cardamom by Annie Rupani is the Luxury Chocolate Brand in the city of Houston and all over the USA offering the top-notch range of handmade artisan chocolates giving a tough competition to the regular chocolates available in the market.
Share this