Heart Shaped Chocolate Express Your Feelings To The Love Of Your Life And Make Your Bonds Livelier & Stronger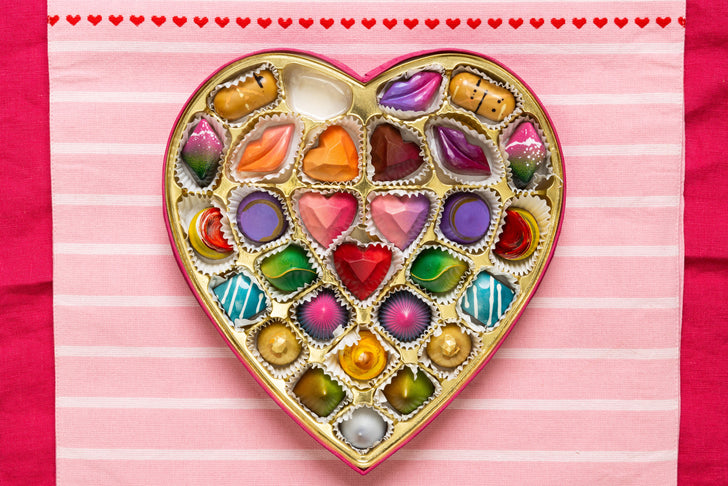 A relationship of interdependency and emotions exists between Valentine's Day and the heart symbol as a gesture of love. In the 18th and the 19th centuries, in the Victorian era, they expressed their love and compassion through chocolates and Valentine's cards decorated with a heart symbol, bows, and ribbons. As the human heart is believed to be a storehouse of varied love emotions and often use with the word love, the romantic occasion of Valentine's Day is celebrated with a heart-shaped chocolate box and heart-shaped chocolate gift box epitomizing love and passion between couples and newlyweds.

Heart shaped chocolate boxes help clearly express your feelings to the love of your life and make your bonds livelier and stronger.

As the romantic occasion of Valentine is all about speaking out the feelings of the heart in front of the one, we love from the bottom of the heart. Chocolates are popular gift items for the occasion of Valentine's Day. The popularity of chocolates among people has led to the emergence of various exciting and delicious options which includes heart-warming heart-shaped chocolates delicately wrapped and presented in a heart-shaped chocolate boxes and heart-shaped chocolate gift box.

And if you are searching for the best Valentine chocolate brands for gifting the best gourmet chocolates to your beloved one, Cacao and Cardamom is the best place for a gourmet heart-shaped chocolate gift box for this Valentine's Day celebration of love and expressing feelings.

Cacao and Cardamom's gourmet signature chocolates were once presented to your beloved this year, and you won't go back to those regular mass-manufactured chocolates. You will be as delighted to gift the best heart-shaped chocolate gift boxes as your partner will be bedazzled with the finest gourmet Valentine's Day chocolates.

.
Share this