THE CHOCOLATE COMPANIES IN THE USA ARE LEAVING NO STONE UNTURNED IN RAISING THE BAR OF SWEETNESS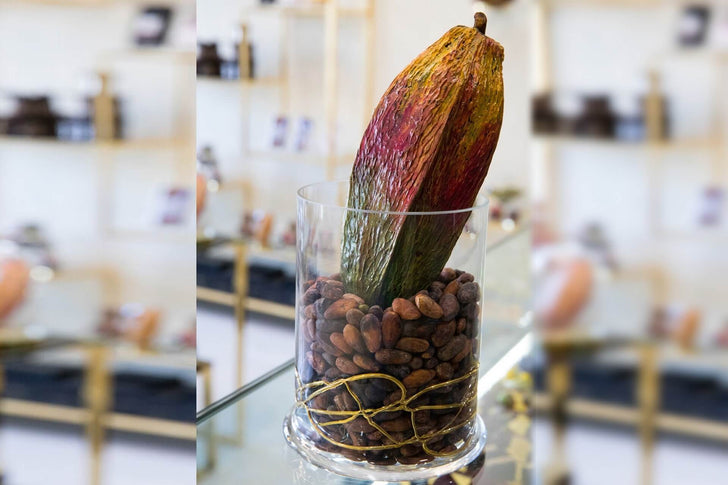 The country of USA is full of chocolate fanatics and enthusiasts as chocolates are the answer to every problem. But the country is gradually and steadily witnessing the drift in the preferences in the taste and choice of the chocolates owing to the matters of health and well being. The ones who used to prefer the packaged chocolate bars that are easily available at the local grocery and general stores now prefer to pick and choose the freshly made and baked handmade and artisan chocolates that come with loads of health benefits plus there is huge variety in terms of flavors, molds, and other options of high-end customization that is winning the hearts of chocolate lovers to the core.  
There is an array of options of US Chocolates Online Shopping for the handmade and hand-painted chocolates as there are many branded chocolatiers in the country who are offering the myriad range of confections right from chocolate truffles, bonbons, nibs, bars, candies, and more. The flavors vary from the potent mix of house ground spices, fresh fruit purees, to the amalgamation of the chocolate ganache with the rich quality ingredients such as marsh mellows, caramel, roasted nuts, and more satiating the sweet tooth in the most enigmatic way. Plus placing the order for your favorite selection of chocolates is so easy and simple with just a few clicks and hits on the company website and the payment options are absolutely safe and secure with the delivery of the chocolates ordered is also well on time.
Cacao and Cardamom by Annie Rupani in the city of Houston is one of the top American Chocolate Companies offering the mixed bag of handmade and artisan chocolates that are delectable in taste and high on quality.
Share this