How to give a memorable chocolate gift | Good chocolate combinations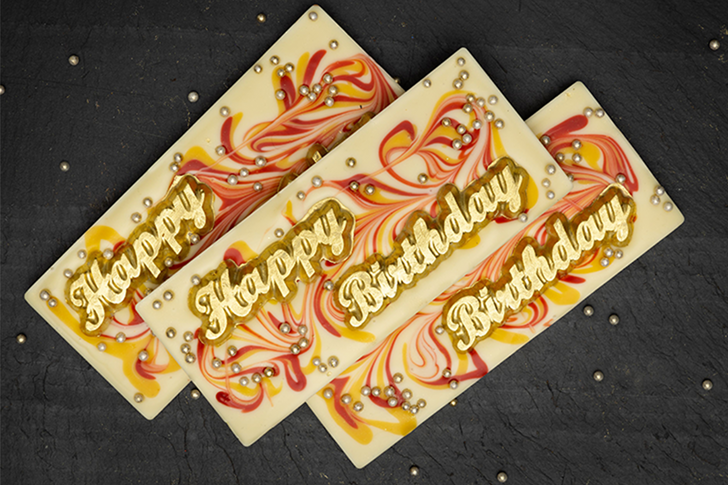 There's nothing quite like receiving a box of chocolates as a gift. The sight of those beautifully wrapped chocolates, each one beckoning to be eaten, is enough to make anyone's day. And if you're looking to make your chocolate gift extra special, there are a few things you can do to create memorable chocolate gift boxes.
One way to make your chocolates stand out is to choose unique and interesting flavor combinations. Instead of sticking with the classics, try pairing uncommon flavors like lavender and dark chocolate or orange and cayenne pepper. Not only will this make your chocolates more memorable, but it will also show that you put thought into choosing them.
Another way to create memorable chocolate gift boxes is to put your own personal touch on them. This could be as simple as adding a handwritten note or choosing chocolates that are particularly meaningful to the recipient. By taking the time to personalize your gift, you'll show that you care about making it personal and special for them.
Whatever approach you take, putting thought into your chocolate gift boxes will go a long way in making them memorable. So take the time to choose chocolate flavors  that are special and personalize them in a way that shows you care, and you're sure to create a gift that will be remembered long after it's been devoured.
Unique and delicious chocolate gift ideas
Holiday chocolate gift boxes are a unique and delicious way to show your loved ones how much you care. Whether you are looking for a special holiday treat or a last-minute gift, holiday chocolate gift boxes are a great option. Many holiday chocolate gift box vendors offer a wide variety of holiday-themed chocolates, including traditional holiday favorites like peanut butter cups and peppermint bark, as well as unique flavor combinations like pumpkin spice truffles and eggnog truffles. Holiday chocolate gift boxes make it easy to find the perfect gift for everyone on your list, and they are sure to be a hit with both kids and adults alike.
The best chocolate shops in town
Cacao and Cardamom is one of the best chocolate shops in town. The chocolate is then paired with unique flavor combinations, such as cardamom, chili, and rose, to create a truly unique tasting experience. In addition to their traditional bars, Cacao and Cardamom also offer truffles, bonbons, and chocolate-dipped fruit. For those looking for a truly luxurious chocolate experience, Cacao and Cardamom are perfect choices.
Our chocolates are packaged beautifully and make the perfect gift for any occasion. Whether you're looking for something sweet or savory, we have just what you need. Plus, our chocolates are made fresh right here in the USA – so you can be sure they'll taste great.
Share this