Discover the Magic of Handcrafted Chocolates: Houston's Finest Artisan Chocolatiers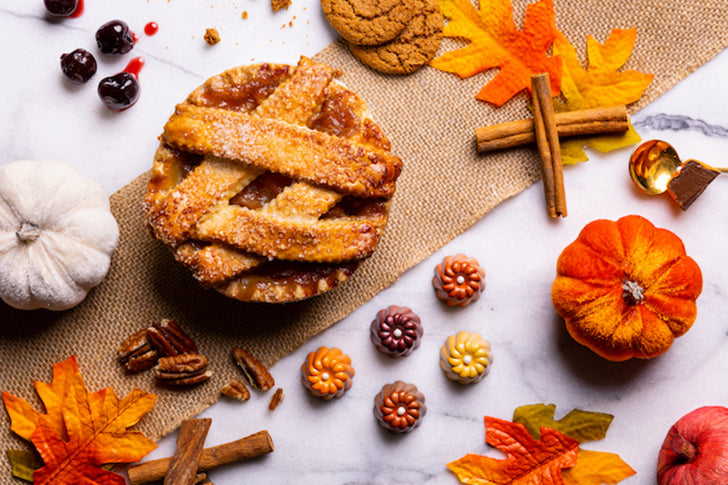 Discover Houston's Finest Artisan Chocolatiers: Handcrafted Chocolate Gifts for All Occasions

If you're a chocolate lover, you know that there is nothing quite like the taste of handcrafted chocolates. And if you live in Houston, you're in for a real treat - the city has its fair share of artisan chocolatiers, each with their own unique flavors and techniques.
At Cacao and Cardamom, we're proud to be one of Houston's leading artisanal chocolatiers. Our chocolates are handcrafted using the finest ingredients to create unparalleled flavors that are sure to delight your palate. And with the new year approaching, what better way to celebrate than with luxury artisan new year chocolate gifts?

Indulge in the luxury of artisan chocolates from Houston's top chocolatiers. Find the perfect Thanksgiving, Christmas, or New Year's gift with our collection of chocolate gift baskets and hampers. Contact Cacao and Cardamom for same-day delivery in NYC.
Looking for Thanksgiving gift baskets for coworkers? Our Ultimate Bon-Bon Collection is the perfect way to show your appreciation. Featuring 80 exquisite truffles in a luxurious presentation, it's a gift they're sure to love.

As the holiday season approaches, finding the perfect gift for coworkers, family, or friends can be a daunting task. But why not give the gift of luxurious, handcrafted chocolates from Houston's finest artisan chocolatiers? At Cacao and Cardamom, we offer a range of premium chocolate gifts for Thanksgiving, Christmas, and New Year's, including gift baskets, hampers, and boxed collections.
Our collection of luxury artisan chocolates is handcrafted using only the finest ingredients and traditional techniques, resulting in a unique and unforgettable chocolate experience. From our Signature Collection to our Classic Comfort Collection, each piece is crafted with precision and care to create a flavor journey that will tantalize your taste buds.
For Thanksgiving, surprise your staff with our specially curated Thank You Chocolate Gift Baskets. Perfect for sharing in the office or taking home to enjoy with family and friends, these baskets offer a range of flavors to please everyone's palate. And for the holiday season, our Family Christmas Chocolate Gift Baskets and Christmas Chocolate Gifts Hampers USA make for the perfect gift to spread joy and cheer.
Looking for a last-minute gift? Our Same Day New Year Chocolates NYC offers a range of premium chocolate collections with same-day delivery options. So whether you're looking for a gift for someone special or treating yourself to a delicious indulgence, Cacao and Cardamom has you covered.
Family Christmas chocolate gift baskets? Our Signature Chocolate Tasting Gift Set and Deluxe Chocolate Gift Box are both fantastic choices. With a delectable assortment of flavors and an elegant presentation, these chocolates are sure to be the highlight of any holiday celebration.
No matter what the occasion, handcrafted chocolates make the perfect gift. And with Houston's finest artisan chocolatiers, you can't go wrong. So why not try something new, and discover the magic of handcrafted chocolates? Contact Cacao and Cardamom to order now.
Don't settle for ordinary chocolates this holiday season. Instead, discover the magic of handcrafted chocolates from Houston's top artisan chocolatiers. Contact Cacao and Cardamom today for a unique chocolate experience that will leave a lasting impression.
Share this