The Most Unique Gift Idea: Handcrafted Artisan Chocolate delivered right to door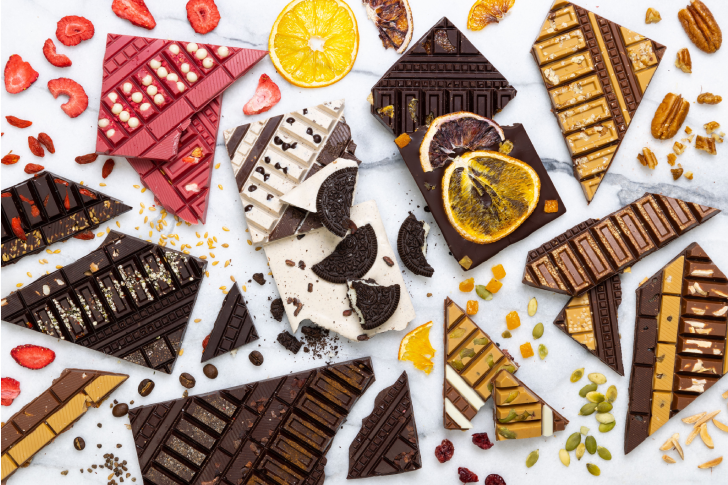 The idea of artisan chocolate and what makes it unique -
Artisan chocolate is chocolate that is made in small batches by skilled craftsmen. This type of chocolate is usually made from high-quality ingredients and has a unique flavor that can't be replicated by mass-produced chocolate. Artisan chocolate makers use traditional techniques to make their chocolate, often combining old-world recipes with modern flavor profiles. This chocolate is usually more expensive than mass-produced chocolate, but many people believe it's worth the extra cost. When you give someone artisan chocolate, you're giving them a luxurious and unique gift that they'll remember for years to come.
The benefits of artisan chocolate over regular store-bought chocolate
While store-bought chocolate can be convenient, there are a few compelling reasons to choose artisan chocolate instead. For starters, artisan chocolate is usually made with higher-quality ingredients, which results in a richer flavor. Artisan chocolates also tend to be less sweet than their commercially produced counterparts, allowing the natural flavor of the cocoa beans to shine through. Finally, many artisan chocolate makers put a great deal of care and attention into their products, resulting in beautiful packaging and unique flavors that you won't find in a grocery store. If you're looking for the best possible chocolate experience, choose artisan!
In Houston and across the USA, Cacao and Cardamom by Annie Rupani offers the best selection of gourmet artisan chocolates.
Artisan Bars - 
Coffee & Cardamom Artisan Bar - 
For the gourmet chocolate lover on your Christmas list, our Coffee & Cardamom Artisan Bar is a must-have. Made with 66% Caraibe Dark Chocolate and infused with freeze-dried espresso and freshly ground green cardamom, this bar is truly a work of art. The rich, dark chocolate pairs perfectly with the bold coffee flavor, while the cardamom adds a touch of warmth and spice. This gourmet chocolate bar makes a perfect holiday gift for the foodie in your life. Order now and enjoy free shipping.
Texas Pecan Artisan Bar - 
The combination of 46% Bahibe milk chocolate and 36% Dulcey chocolate creates a unique flavor that is perfect for those who love chocolate with a little bit of crunch. The roasted, salted Texas Pecans add the perfect amount of salty flavor to balance out the sweetness of the chocolate, making it the perfect treat for those who are looking for a little bit of everything. Our handcrafted Texas Pecan Artisan Bar is sure to please even the most discerning palate, and we are confident that you will be impressed with our unique take on this classic flavor combination. Thanks for choosing our Texas Pecan Artisan Bar!
As we come to the end of another year, we would like to take a moment to thank our readers for their continued support. It has been a pleasure serving you, and we look forward to doing so in the future. We would also like to remind our readers that Christmas is just around the corner! So if you're looking for some last-minute gift ideas, be sure to check out our holiday gift guide. From all of us here at
Cacao and Cardamom
, we wish you a happy and safe holiday season!
Share this