Best Box of Chocolates for Gifts that satiates the sweet tooth of chocolate lovers? Answer: Handmade Chocolates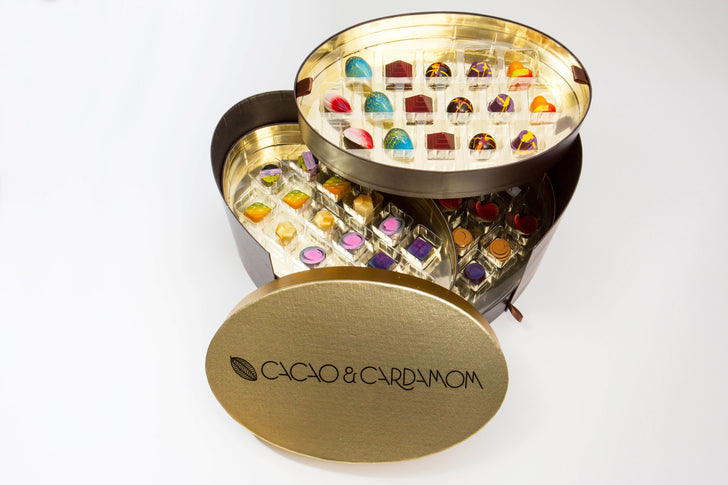 You know, there is something very unique and luxuriant about chocolates. There are so many brands in the market that keep on coming up with their offerings at regular intervals. Right from the varied flavors to the mix and amalgam of the myriad of herbs, spices, and culinary elements; they try it all and especially during the festive seasons of Christmas and Easter. Some of them specifically target children as their target audience whilst some of them, offer their products to all the age groups and brackets. But with the passing time and the growing awareness amongst the target customers and especially the ones who love and know the nitty gritty of chocolates are shifting their taste and selection towards the handmade selection of chocolates owing to quite many valid reasons.  
To start with, the handmade and hand painted assortment of chocolates are freshly made and served to the customers coming with a glaring and clear disclaimer to be consumed within a specific fulcrum of time as compared to the packaged chocolates that have an expiry date of years or months after their manufacturing as they are high on preservatives. And this specific quality of the handmade and artisan chocolates makes them the Best Gifts for Chocolate Lovers. Another quality of the artisan chocolates is that they can be customized in an array of flavors, colors, shapes, molds, and even with the packaging designs depending on all the elements that you love, like, and fancy. 
 
Cacao and Cardamom by Annie Rupani offer the eminent and premium selection of Boxes of Chocolate for a Gift in the city of Houston, USA that will surely make your chocolate fanatic friend or a loved one happy to the core. We are always at your dedicated service to add a new high of sweetness in your life. 


Share this