Online Chocolate Shopping Made Easy: How to Order Dark Chocolate Gifts Online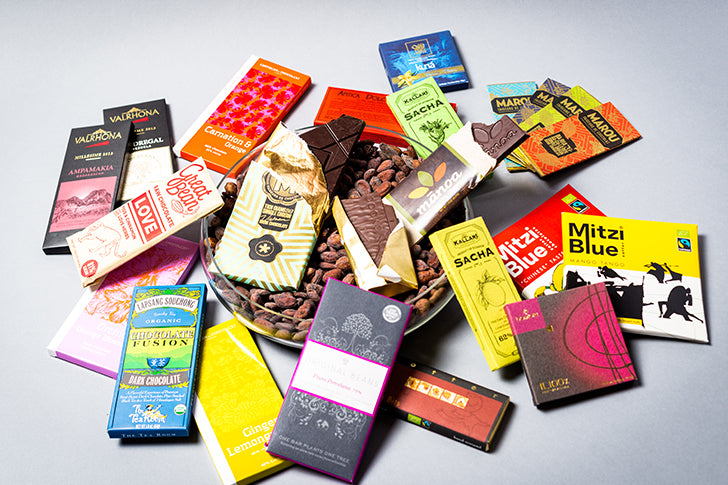 Online Chocolate Shopping Made Easy: How to Order Dark Chocolate Gifts Online

Chocolate is more than just a sweet treat—it's a symbol of love, appreciation, and celebration. Whether you're buying a gift for a loved one or indulging in your own cravings, shopping for chocolates online can be a convenient and rewarding experience. In this blog, we'll explore the benefits of online chocolate shopping, provide tips for buying the best dark chocolate gifts, and showcase some of the best Halloween-themed chocolates in Houston.
Benefits of Shopping for Chocolate Online
One of the most significant benefits of shopping for chocolate online is convenience. Instead of leaving your house and braving crowded stores, you can browse through various chocolate options from the comfort of your home. Online chocolate stores are also open 24/7, allowing you to shop whenever it's convenient for you.
Another advantage of buying chocolates online is the variety of options available. Unlike physical stores, online chocolate shops typically stock a more extensive range of products, including unique flavors and combinations that might not be available in your local market. You can also compare prices and deals across different brands and retailers with ease.
Choosing an Appropriate Gift for the Occasion
When it comes to selecting the perfect chocolate gift, it's essential to consider the occasion and personal preferences of the receiver. Dark chocolate is a popular gift choice as it is perceived as a healthier option than milk chocolate, and it also has a richer flavor profile. However, before buying a dark chocolate gift, it's crucial to ensure that the recipient enjoys the taste of dark chocolate.
It's also important to consider the presentation of the chocolate gift. For instance, if you're buying a Halloween-themed chocolate gift box for your loved ones, make sure it's appropriately packaged and arranged to match the occasion.
Tips for Buying the Best Dark Chocolate Online
When shopping for dark chocolate online, there are a few essential tips to keep in mind to ensure you get the best quality product:
Read the ingredients list: Make sure the dark chocolate you are buying uses high-quality cocoa beans and doesn't contain any artificial sweeteners or additives.
Look for a high cocoa percentage: The percentage of cocoa in dark chocolate determines its taste and quality. Opt for a brand that uses a higher percentage of cocoa for a richer and more decadent flavor.
Check for certifications: Certifications like Fairtrade and Rainforest Alliance ensure that the chocolate you're buying is sustainably produced and ethically sourced.
Examining Shipping and Delivery Options
When buying chocolates online, delivery and shipping options can make a difference. Look for retailers that offer free shipping or discounted rates on larger orders. It's also crucial to ensure that the chocolate gifts are delivered promptly and in good condition. Check if the retailer offers safe and secure packaging to avoid melted or damaged chocolates.
Halloween-themed chocolates for your loved ones
For Halloween enthusiasts, there are plenty of options to choose from when it comes to themed chocolate gifts. Popular choices include Halloween chocolate boxes that feature spooky designs and flavors. In Houston, Cacao and Cardamom are the go-to experts for unique and delicious Halloween-themed chocolates. They offer a variety of options, including their signature Boo Box, which contains a combination of both milk and dark flavors.
Making Sure Your Gift is Delivered Safely and Securely
When you order chocolate gifts online, make sure that the retailer offers secure payment and delivery options. Look for shops that offer a tracking number or delivery confirmation to ensure that your gift arrives on time and in a safe condition.
Finding Deals and Discounts for Online Shoppers
Last but not least, online shopping also offers the opportunity to find deals and discounts on chocolate products. Many retailers offer seasonal discounts, so be sure to check their websites or sign up for their newsletter to stay updated on the latest offers.
Visit Cacao and Cardamom for premium chocolate gift options.
In conclusion, shopping for dark chocolate gifts online can be a convenient, easy, and rewarding experience. By following these tips and exploring the options available, you can find the perfect chocolate gift for any occasion. For premium chocolate gift options, visit Cacao and Cardamom for unique and decadent products.
Share this