Thoughtful and Delicious: Holiday Chocolate Gift Ideas for Remote Employees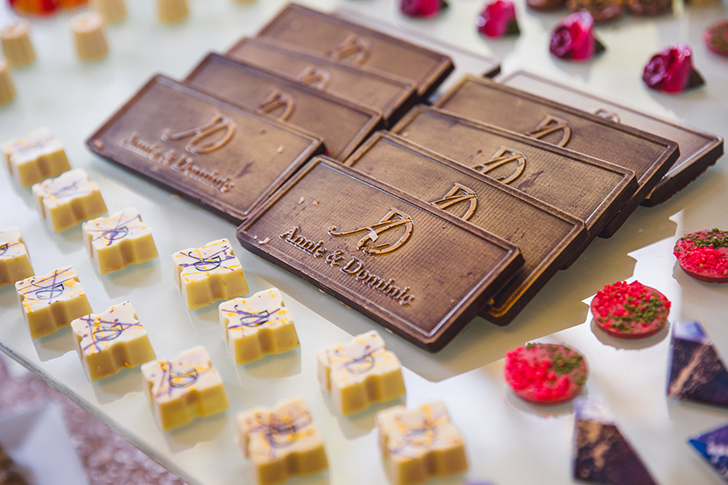 Thoughtful and Delicious: Holiday Chocolate Gift Ideas for Remote Employees
Are you looking for the perfect holiday gift for your remote employees, staff, or clients? Look no further than chocolate gifts! The timeless and irresistible appeal of chocolate makes it a fantastic choice for everyone on your list. Not only is chocolate delicious, but it can also convey a heartfelt message of appreciation and gratitude for your team's hard work and commitment.
Elevate Your Corporate Gifting Game with Handmade Chocolates from Cacao and Cardamom
So, what are the pros and cons of gifting chocolate to remote employees? The benefits are clear: chocolate is universally loved, easy to share, and comes in a wide variety of flavors and styles. However, you'll want to be careful to choose chocolate gifts that are suitable for all dietary preferences and restrictions, such as vegan or gluten-free options. Additionally, you'll need to consider the logistics of shipping and delivery, to ensure that everyone receives their chocolates in perfect condition and on time.
To help you find the perfect chocolate gifts for your employees, clients, or staff, here are five creative and delicious holiday chocolate gift ideas:
Personalized Chocolate Boxes: Show your appreciation with a box of handmade chocolates, customized with your business logo or a personalized message. Branded chocolate bars and corporate gifts can add a personal touch and show your staff some love this holiday season.
Chocolate Hampers: A gift hamper of indulgent chocolates is sure to impress. You can choose from a range of delicious flavors and styles, such as truffles, pralines, and bars. 
This is an ideal option when you want to send a range of chocolate products to suit different tastes.
Artisanal Chocolate Bars: For the serious chocolate lovers, consider gifting artisanal chocolate bars. These beautifully crafted chocolates come in a range of flavors, such as milk, dark, and white chocolate, and can be paired with complementary ingredients like nuts, fruits, and spices.
Chocolate-covered Treats: Who doesn't love chocolate-covered treats? From fruits like strawberries and cherries to gourmet snacks like nuts and popcorn, there are so many ways to package and present chocolate-covered delights as corporate gifts.
Chocolate Subscription Box: Give the gift of chocolate all year round with a chocolate subscription box. Choose from monthly or quarterly deliveries of handcrafted chocolates, customized to suit your recipient's preferences.
Now that you've got some ideas for your chocolate gifts for employees, clients, or staff, it's time to find the perfect chocolates. At Cacao and Cardamom, we specialize in handmade chocolates that are as beautiful as they are delicious. Our chocolates are made with the highest quality ingredients, and we offer vegan and gluten-free options to suit all dietary needs.
We also understand the importance of safe and timely delivery, so we take extra steps to ensure that our chocolates arrive in perfect condition. We offer shipping across the US, and you can choose from a range of delivery options to suit your needs.
Don't forget to add a personal touch to your chocolate gifts, too! You can include a handwritten note or a personalized message to show your appreciation and gratitude.
So why wait? Elevate your corporate gifting game with handmade chocolates from Cacao and Cardamom. Browse our range of
corporate chocolate gifts and chocolate hampers
today, and make this holiday season the sweetest yet!
Share this