Why Corporate Chocolate Gift Basket is most preferred in companies as a Diwali gift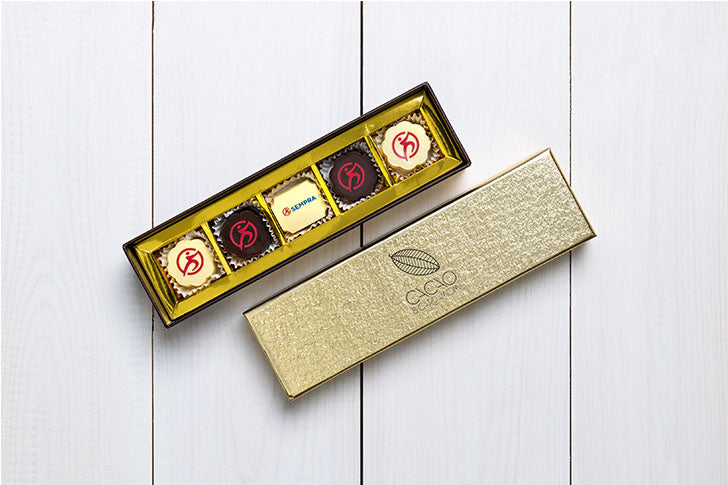 Diwali is one of the most popular and important festivals in the world. The festival of lights is a time when families and friends get together to celebrate at home and companies. One of the most popular gifts to give during Diwali is chocolate. Corporate chocolate gift baskets are most popular, as they are a way to show your employees, clients and partners how much you appreciate their business. 
There are many reasons why corporate chocolate gift baskets are the most popular choice for Diwali gifts. First, they are thoughtful and personalized gifts that show you have taken the time to think about the recipient. Personalized Diwali chocolate gift boxes are always the best seller product for us during Diwali month. Second, they are a unique and creative way to show your appreciation. With a lot of creative corporate chocolate gift ideas from Cacao and cardamom, you can make the recipient feel special. Third, they are an affordable option that will be sure to impress your employees or clients. Fourth, the life of chocolate is longer compared to other sweets. Finally, being the most famous among children and a variety of options available like milk, dark, and mild chocolate surely bring happiness to people's faces. 
In a fast-paced world where technology dominates, it can be easy to forget the importance of human connection. Gifts allow us to communicate our appreciation for others in a tangible way, and the thoughtfulness of a personalized gift shows that we value the relationship enough to take the time to select a gift that is perfect for the recipient. Whether it's a holiday, customer appreciation, or employee milestone, a carefully chosen gift like custom chocolate gifts or creative corporate chocolate gift is an opportunity to deepen our connection with others and create lasting relationships. The report says the demand for corporate gifts jumped 40% in 2021, so it is no wonder that most people are looking to give their employees a little treat, to show them that the company cares for them.
Personalized Diwali chocolate gift boxes are a unique and impactful way to show your clients and employees how much you appreciate their business. Chocolate is the most popular flavor for corporate gifts on Diwali, and it's no wonder why. Chocolate is luxurious and indulgent, and everyone loves it! What's more, custom chocolate gift boxes can be tailored to fit any budget. You can choose from a variety of options, including creative corporate chocolate gifts. Whatever you choose, with cacao and cardamom your Diwali gift will be sure to make a lasting impression.
Contact us to order a Corporate Chocolate Gift Basket this Diwali for building your important relations.
Share this