HANDMADE SELECTION OF CHOCOLATES WINS THE RACE OF THE BEST CHOCOLATE IN THE WORLD 2018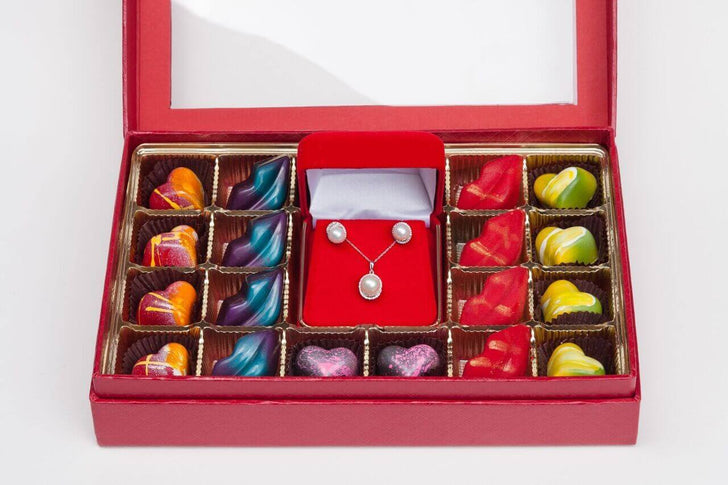 The year 2018 was quite a special one not only for all of us on an individual basis but also for the brands as well. Right from some of them making a statement in the circuit of social media to coming up with the various innovative and novel offerings winning the hearts and trust of the customers. And when we come to talk about the brands under the domains of food, culinary, desserts, and chocolates; quite many of them made a mark in the past year and are continuing with their winning streak even in the current year. And the handmade selection of chocolates tops the list of this discussion as they have given a tough competition to the packaged ones that are easily available at the local grocery and departmental stores. The reason is not one but many and to start with is the handmade collection of chocolates is absolutely free from all the harmful preservatives that are not very good for our health and the overall well-being. Next comes in the line is the quality of the gourmet selection as they are freshly made and baked and comes with a label to be consumed within a specific fulcrum of time.
And how can we forget that they can be customized as per the flavors we fancy and as per the theme and nature of the occasion making them the Best Chocolate Bars in the World. Be it your birthday, wedding, baby shower, or an engagement party; handmade chocolatiers have a versatile range to pick and choose from.
Cacao and Cardamom by Annie Rupani in Houston, USA won the label of offering the Best Chocolate Bar in the World in 2018 as our handmade and hand painted an assortment of chocolates have been an instant hit amongst the chocolate fanatics all over the USA.
Share this