Handmade Chocolate is considered as the Good Chocolate for Holiday Gifts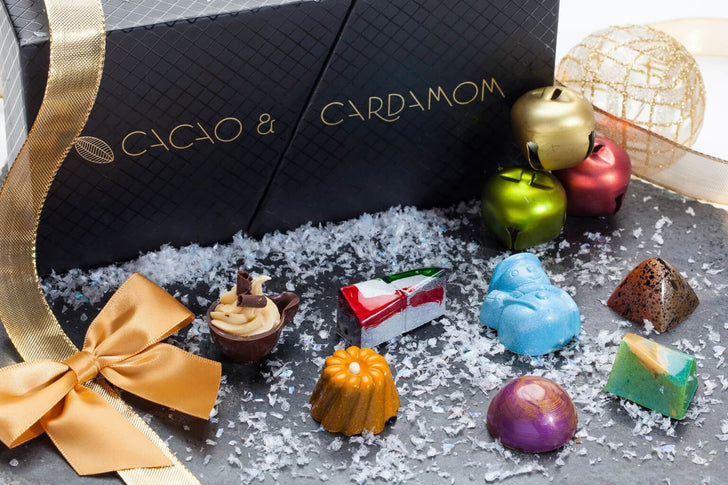 With the onset of the festive season, we get on the hunt of the best chocolates in the market to gift it as a present to our near and dear ones including peers, office colleagues, family, friends, relatives, and loved ones to express our love, care, and affection towards them. And chocolates are always considered as one of the finest gifting options all across the world as they have a feel of magnificent luxury to them in the tastiest and scrumptious manner plus we all just love to binge on chocolates at any given point of the day, before meals, after meals, and even in between the meals. We just love them, and how and hence, our gifting list is sorted to the core but the question is that are the packaged chocolates that are easily available in the market are actually safe to eat as they are loaded with preservatives that can be very harmful for our overall health and well being? Owing to such health related questions more and more people are switching to handmade and artisan chocolates as the
Gourmet Chocolate Gifts
for several festivals, events, and occasions. 
First and foremost, they are totally and absolutely free from the harmful preservatives and are loaded with vital and healthy ingredients that are rich in antioxidants and anti-inflammatory properties. The authentic and highly professional chocolatiers in the market offer the high levels of customization on the front of packaging, colors, molds, shapes, and sizes with the assurance of timely delivery of the confections at our doorstep in the most secure fashion.  
We at
Cacao and Cardamom by Annie Rupani
offer the
Best Chocolate Christmas Gifts Baskets in Houston, USA
that are handmade and hand painted in nature having the taste and texture that are rich in quality and class.
Share this