Chocolate Covered Strawberries Are Perfect To Romanticize The Special Moments Of Valentine's Day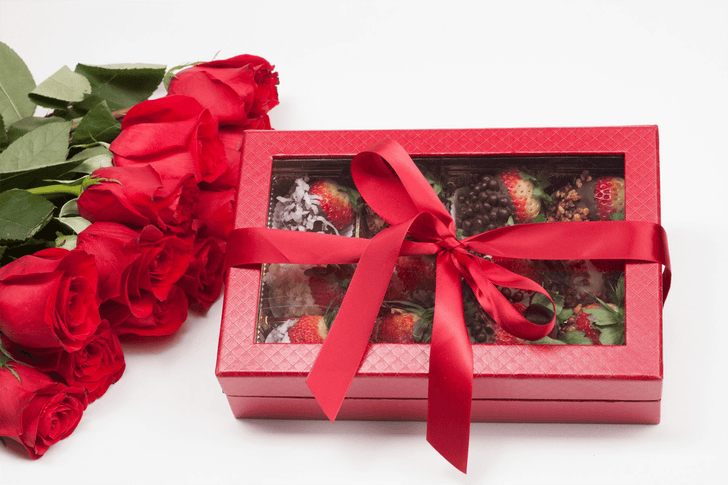 Valentine's Day is the most high stakes holiday for power couples, newlyweds, and even couples crossing their 60's together. People who may not have yet experienced a zing with someone might ask their "in a relationship" piers what's at stake and why they even bother falling for valentine's day cliches. Well, no one has a precise answer to those questions. Still, there are individual psychological and emotional aspect roles here on a play for love birds, newlyweds, and even the Day of love encourages people to stand up to their crushes and ask them out for a fancy or a modest date.

Nonetheless, it is an excellent excuse or an occasion of sorts for having a much-needed exquisite candlelight dinner and spending quality time with your beloved one. What does one thing that would be a sin for not gifting on this Day? Chocolates for Valentine's Day in any shape or form are cherished, and if you have planned a romantic dinner indoors, chocolate covered strawberries are a must.

Strawberries and chocolate go perfectly hand in hand as the best chocolate for valentine's Day. You would want something more sophisticated and gourmet for chocolate-covered strawberries and not sugar-filled chocolates that do not help bedazzle and romanticize the special moments.

This year let your burden on searching for the best chocolate for valentine's day search end with Cacao and Cardamom. Cacao and Cardamom's gourmet chocolate and our line of luxury chocolate covered strawberries is the perfect choice for valentines' Day.

The sweet sense of strawberries, cocoa, and our gourmet signature chocolates for Valentine's Day is perfect as our signature gourmet chocolates blend Asian spices and fruit nodes with dark chocolate, an ideal combination of flavors.
Share this