Chocolates are an Essential and Traditional Aspect of Every Holiday and Occasion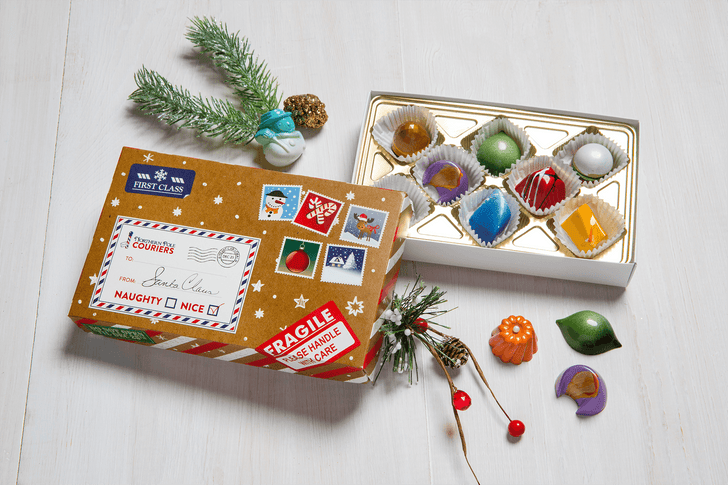 Many prefer and cherish the small comforts during the holiday season, like spending the much-awaited holiday seasons with the family, setting up decorations for the holiday occasion, sitting back, and enjoy a meal with family and friends. And for the cocoa and hot chocolate season, for the chocoholic or anyone for the matter, gifting the very best chocolates for the holidays won't be haste of time and won't take much time to present with the best chocolates for holiday gifts if you know where to find the best gourmet chocolates.
Chocolates are an essential aspect of every holiday and occasion, for sharing something sweet to eat and to express sweet and thoughtful gestures to our family and friends in the holiday season. But, you may also ask yourself, aren't chocolates an afterthought for gifting?
It will be the case if you grab a mass-produced chocolate gift box from the convenience store on your way to a family or friends gathering. You will need the best chocolate for the holidays and the best chocolates for holiday gifting for not embarrassing yourself.
Artisanal gourmet chocolates are the best treat for cocoa lovers, and their unique flavors will surely impress even the hardcore or occasion chocolate eater. Wondering the best place for gourmet chocolates? Cacao and Cardamom are on the best gourmet chocolatiers for the best chocolates for holiday gifts. Cacao and Cardamom have been featured in The New York Times for their out of the box and innovative signature lineup of chocolates and are the best options for holiday chocolate gifts.
Cacao and Cardamom's unique gourmet signature flavors blend in dark chocolate infused with aromatic and flavorful Asian spices and fruit nodes, creating the perfect combination for the best holiday chocolates
Their dedication to the finest gourmet chocolates shows in their signature flavors such as Strawberry Szechuan, Garam Masal Pistachio, Mango Caramel, Guava Tamarind many more.
Share this