Looking for the Best Gourmet Chocolate Bars? Go for Handmade Chocolatier brands.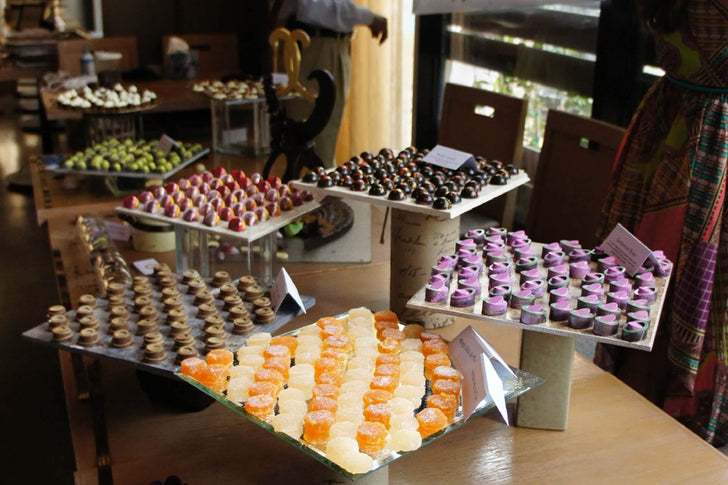 Food is one of the staple requirements in our lives is an undeniable fact, but loving food and literally living to eat is yet another fact that we all love and enjoy it to the core. We are foodies, aren't we? And when it comes to food, the entire selection of culinary gets covered including the chocolates and desserts. And we just love to have too many options and alternatives on our platter even in the case of the chocolates, let's say a gourmet of selection will be the best and will satiate our sweet tooth in the most scrumptious and delectable manner. We have grown binging on the packaged chocolates that have been easily available in the market from the various brands, big and small in nature. And our taste buds have kind of adjusted to the same with the knowledge of a fact that they are high on preservatives that can be quite harmful to our health.  
But as we get more aware in life with the help of social media and the power of digital marketing, we get to know that there are various other alternatives available in the market giving a tough competition to the packaged chocolate bars and they are handmade and artisan chocolates that have been gaining the name and fame of the
Best Chocolate Bars in the World
. Apart from being freshly manufactured using the most authentic and high quality ingredients, handmade chocolates are available with just a tap of our fingertips on our mobile screens. The brands offer the facility of placing the orders on their websites. 
Cacao and Cardamom by Annie Rupani
have gained the covet of the
Best Chocolate Brands in the USA
as our series of handmade chocolates are high on the aspects of taste, quality, and manufacturing techniques. 
Share this