THE CHOCOLATE BAR OFFERING THE BEST HOT CHOCOLATE IS ALL YOU NEED FOR A PERFECT REJUVENATION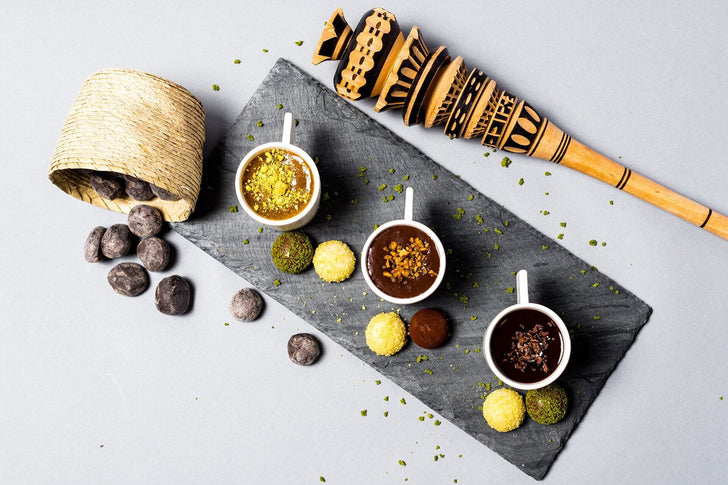 So many times it happens that we are totally exhausted by the end of the day owing to the hectic work schedules and meeting the stringent deadlines. Plus with the cold and cozy weather, we feel even more lethargic, down, and out. And all we need is a hot cuppa coffee or a luscious hot chocolate drink with something that elevates the taste of the coffee or a hot chocolate, satiates our sweet tooth, and lifts up our mood on an immediate basis. And guess what, the good news is that of all the options and alternatives available to complement with coffee, handmade and hand crafted chocolates are the best ones as they come with loads of health benefits along with the delectable and mouthwatering taste and texture. Imagine a cold winter evening with your loved ones or friends and all you need is to unwind, relax, and rejuvenate to get over from the hectic day that has been taking a toll on your body and mind. And you head to a handmade chocolatier boutique that is also one of the Best Hot Chocolate Places in the city and also serves handmade and artisan chocolates having the flavors that are unique, outlandish, unraveled, unmatched, and unparalleled as compared to the packaged bars and other handmade chocolatier brands in the market. Aaahhh...! Your life is just sorted in the most luscious and delectable fashion.  
We at Cacao and Cardamom by Annie Rupani offer the Best Hot Chocolate in Houston along with the other series of the handmade chocolates that are high on the spheres of quality. We are known for the taste and the lush atmosphere at our chocolate boutique making you feel relaxed and rejuvenated to the core.
Share this