5 reasons why chocolate is the perfect gift for Mother's Day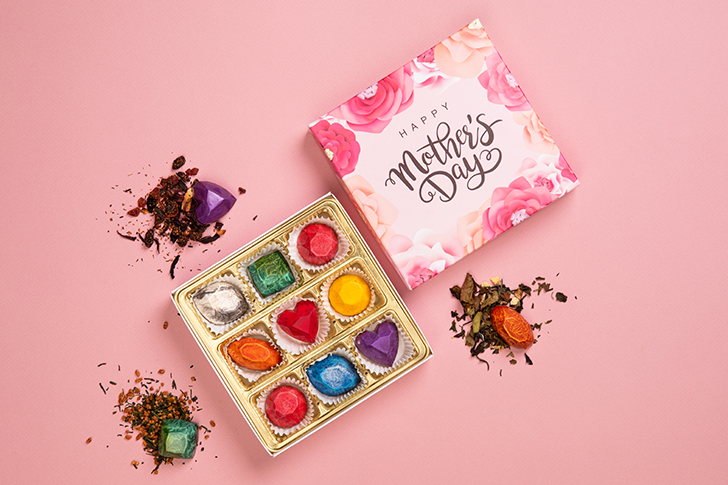 5 Reasons Why Chocolate is the Perfect Gift for Mother's Day
Mother's Day is a time to show the amazing women in your life just how much you appreciate them. While there are countless gift options available, there's one that stands out above the rest - chocolate. Not only is it delicious, but there are numerous reasons why chocolate gifts make the perfect choice for Mother's Day. Here are just five of them:
Unexpected and Delicious Surprise
Chocolate is a beloved treat that many moms enjoy, so it is sure to be an unexpected and delicious surprise for the special day. Whether she loves dark, milk, or white chocolate, there's a flavor to suit every taste. And with a wide variety of chocolate treats available, from bars and truffles to chocolate-covered fruit and nuts, there's something for everyone.
Long-lasting Treat
Unlike other food items, chocolate has a longer shelf life, making it a great gift that will last throughout the holiday season and beyond. Mom can savor the delicious taste of chocolate over time, meaning your thoughtfulness will be remembered long after Mother's Day has passed!
Perfectly Personal
Chocolates come in a wide variety of flavors, shapes, and sizes, making them perfect for personalizing each individual's gift to fit their taste. Personalized chocolate gifts can feature anything from Mom's name to her favorite sports team, making the gift even more special and thoughtful.
Easy to Find
Finding the perfect Mother's Day gift can be a challenge, but not with chocolate. It is widely available in grocery stores, specialty shops, online retailers, and even through subscription services designed specifically for Mother's Day gifts! With so many choices to choose from, shopping for chocolate treats is fast, convenient, and budget-friendly.
A Symbol of Love
Giving chocolate on Mother's Day shows just how much you care and appreciate everything Mom does for you throughout the year. Chocolate is a symbol of love and appreciation, which means it's the perfect way to express your appreciation for all that she does.
In addition to being a perfect gift, chocolate also offers a range of health benefits. Studies have shown that chocolate can improve mood and reduce stress, and may even have heart-healthy benefits. Plus, with sustainable and ethical chocolate sourcing increasingly at the forefront of the industry, chocolate gifts can be both delicious and environmentally conscious.
When it comes to Mother's Day gifts, chocolate is the obvious choice, and for good reason. It's a versatile, accessible, and thoughtful present that shows Mom just how much she means to you. So, why not treat her to the best chocolate for Mother's Day and show her just how much you care?
Visit
Cacao and Cardamom
to explore our range of delicious
chocolate Mother's Day gifts
and surprise the special women in your life with something truly exceptional!
Share this