Indulge Mom This Mother's Day With Delicious Artisan Chocolates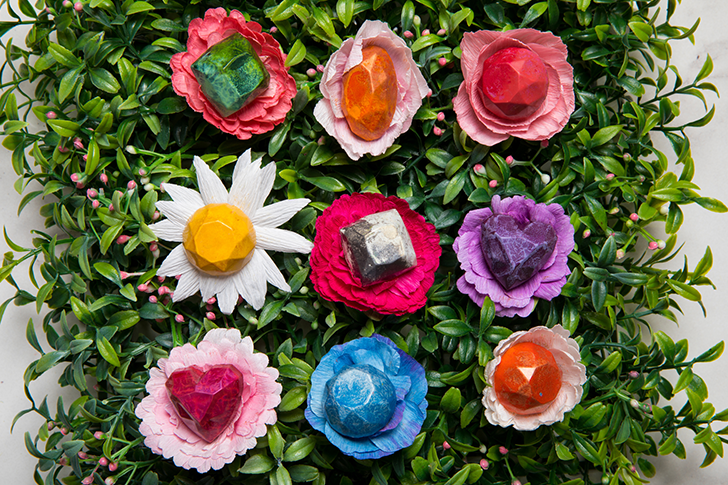 Indulge Mom This Mother's Day With Delicious Artisan Chocolates
Mother's Day is a time to celebrate the special woman in your life who has always been there for you through thick and thin. While there are many ways to show your appreciation, nothing says "I love you" quite like a box of decadent artisan chocolates. With Mother's Day quickly approaching, it's time to start planning the perfect gift for mom. And what better way to celebrate than with some of the best chocolate for Mother's Day?
At Cacao and Cardamom, we believe that Mother's Day gifts chocolate should be indulgent, unique, and special. That's why we offer a wide selection of artisan chocolates that are perfect for the occasion. From our Jewel Botanical Collection to our Fleur de Sel Diamond Caramels, we have a range of flavors and designs that are sure to impress.
But why choose artisan chocolates for Mother's Day? For one, they offer a luxurious and unique experience that other gifts simply can't match. Artisan chocolates are made with the finest ingredients and crafted with care, resulting in a taste that is simply unforgettable.
Not only are artisan chocolates delicious, but they also offer a range of health benefits. Dark chocolate, in particular, is known for its antioxidant properties and ability to boost serotonin levels, which can improve mood and reduce stress. So not only will you be treating mom to something delicious, but you'll also be doing her health a favor.
When it comes to choosing the right chocolate mother's day gifts, there are a few things to consider. First and foremost, think about mom's preferences. Does she prefer milk or dark chocolate? Does she have any dietary restrictions or allergies? Keeping these things in mind will help you select the perfect artisan chocolates for her.
To make the gift of artisan chocolates extra special, consider pairing them with complimentary gifts or activities. For example, you could create a sweet box filled with chocolates and other treats, or plan a special outing that centers around chocolate, like visiting a local chocolatier.
At Cacao and Cardamom, we're proud to offer some of the best mothers day chocolates around. Whether you're looking for a classic box of bonbons or something more unique, like our Chai S'mores Caramel bar, we have options to suit every taste. And with our mother's day chocolate delivery, you can ensure that your gift arrives on time and in perfect condition.
Then why choose a common gift when you can give your mother something truly unique? Browse our selection of artisan chocolates today and find the perfect chocolate for mothers day. And remember, with Cacao and Cardamom, you can always be sure that you're getting the very best. 
Visit
Cacao and Cardamom
to explore our selection of artisan chocolates and find the perfect Mother's Day gift for your mom.
Share this