Choose the Best Valentine's Day Gifts for Your Sweetie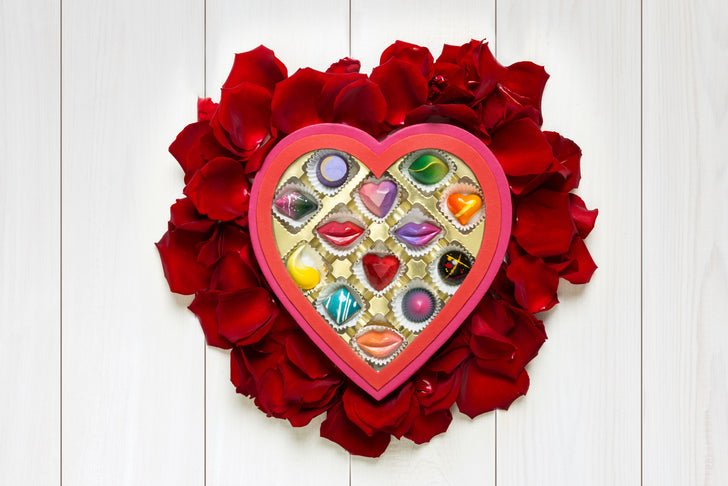 The Best Valentine's Day Gifts for Your Sweetheart
Valentine's Day is a day of love and celebration when couples give each other tokens of appreciation. From surprising your sweetheart with chocolates to spoiling them with thoughtful gifts, there are many ways to show your significant other how much they mean to you. But with so many options out there, it can be hard to decide on the best gift. Read on for a comprehensive guide on the best Valentine's Day gifts that will make your sweetheart feel extra special.
Vegan Chocolates for the Conscious Couple
Nobody wants to compromise their beliefs and ethics when celebrating love on Valentine's Day. For those who want an animal product-free gift option, vegan chocolates are a great alternative. Cacao & Cardamom offers an exclusive selection of vegan bon-bons in their 9 Piece Sweetheart's Box perfect for sharing with that special someone. These handcrafted delights feature flavors such as strawberry mango sorbet and raspberry passionfruit tart that are sure to tantalize even the pickiest taste buds. If you're looking for something truly unique, their 13 Piece Heart Gift Box is sure to please! With creative aromas like lavender coconut cream and peanut butter banana ripple, this box of chocolates is sure to make your sweetie swoon.
Chocolate Boxes That Will Melt Their Heart
There's nothing quite like receiving a box full of delicious chocolates on Valentine's Day! Whether you're looking for something classic or something more creative, Cacao & Cardamom has plenty of options that will sweep your special someone off their feet. For the traditionalists in search of classic flavors like dark chocolate truffles and sea salt caramels, there's the 48 Piece Deluxe Chocolate Box featuring some of their most popular items all in one place. If they have a sweet tooth but aren't into traditional chocolate flavors, try the 80 gourmet chocolate truffles filled with flavors like strawberry mousse bouquet and banana split crumble - guaranteed to spark joy in any heart! And if you want an extra dose of romance this year, C&C has even got customizable heart-shaped boxes available in both 9 piece and 13 piece sizes – perfect for adding that extra layer of sweetness to an already romantic day!
Go Beyond Chocolates With Other Thoughtful Gifts
Chocolate isn't the only way to show someone how much you care this Valentine's Day - get creative with these other thoughtful gift ideas from Cacao & Cardamom! If you're looking for something small but meaningful, why not surprise them with our signature hot cocoa mix paired with a set of luxurious handmade marshmallows? Or go big by gifting them one (or all!) of our signature collections featuring our signature vegan bon-bons alongside gourmet truffles drizzled in white chocolate or handcrafted coffee caramels made using organic coffee beans roasted right here in Houston. However you choose to express your love this V-Day season, C&C has got just what you need!
Let Cacao & Cardamom help make this year's V-Day even sweeter by gifting loved ones with delicious treats that will surely brighten up their day. From classic favorites like dark truffles and sea salt caramels to unique twists like peanut butter banana ripple and lavender coconut cream – ensure that your Valentines' celebrations will be remembered fondly for years to come! Whether it be through our assorted chocolates boxes or customized heart-shaped bonbons – let us provide you with quality products crafted lovingly just for your special someone at competitive prices so that no expense needs be spared when expressing true love this holiday season!
Contact us today at Cacao & Cardamom
and let us help make all those special moments count even more this February 14th!
Share this