Creative Ways to Use Cacao and Cardamom Chocolates This Thanksgiving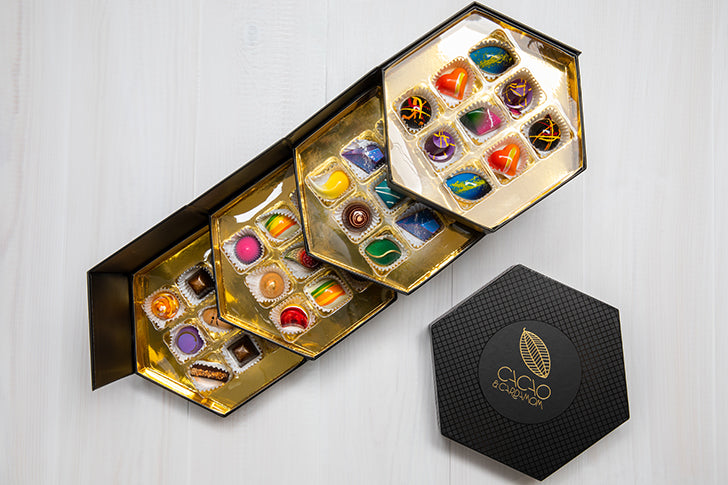 Thanksgiving is a federal holiday in the United States that falls on the fourth Thursday of November. It is a day when people give thanks for all the good things in their lives, and it is also a time when families come together for a special meal. Thanksgiving is a wonderful time to show your friends and loved ones how much you appreciate them. One way to do this is to give thank you gifts like vegan chocolate gift boxes. Thank you gifts can be something small and simple, or they can be more substantial. Whatever you choose, your friends and loved ones are sure to appreciate your thoughtfulness. So take some time this Thanksgiving to express your gratitude, and thank those who are important in your life!
The most wonderful time of the year is finally here! It's that one day when we get to spend with our loved ones and celebrate thanksgiving in style. And what would Thanksgiving be without a little chocolate? This year, give thanks with cacao and cardamom chocolates. These delicious chocolates are made with all-natural ingredients and are GMO-free, gluten-free, and soy-free. Plus, they're perfect for Thanksgiving chocolate gift ideas. Here are some creative ways to use cacao and cardamom chocolates this Thanksgiving:
- Add them to your turkey stuffing for a delicious twist on a classic dish.
- Make a chocolate gravy by adding a few squares of melted chocolate to your savory turkey gravy.
- Use them in place of marshmallows in your sweet potato casserole.
- Top your pumpkin pie with a sprinkle of chopped chocolate for a festive touch.
- Serve them alongside coffee or tea for a special after-dinner treat.
Our chocolates are the perfect addition to any Thanksgiving feast – they're delicious, festive, and sure to please everyone at the table. Serve them as an appetizer, main course, or dessert – no matter how you choose to enjoy them, you won't be disappointed. Whatever way you choose to enjoy them, cacao and cardamom chocolates are sure to be a hit this Thanksgiving. So don't forget to pick up a few bags before the big day!
Share this