The Perfect Present: Customizing Holiday Chocolate Gifts to Reflect Your Brand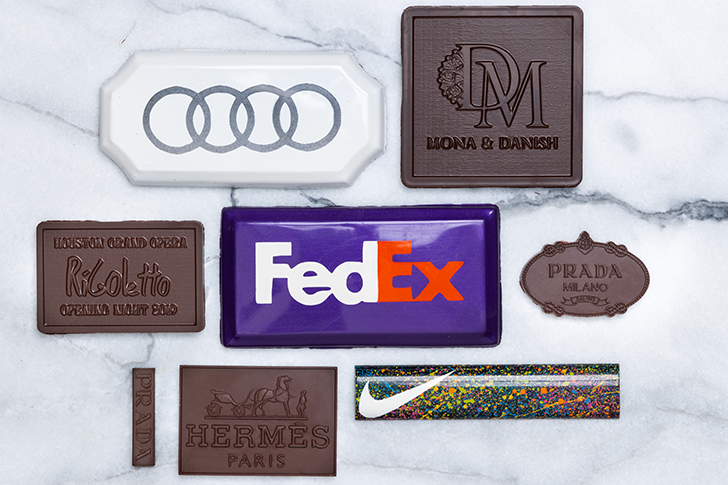 The Perfect Present: Customizing Holiday Chocolate Gifts to Reflect Your Brand
The holiday season is upon us, and as a business owner or manager, you may be thinking about the perfect corporate holiday gift to show your appreciation to your clients, staff, and employees. Customized holiday chocolate gifts are a great way to reflect your brand and make a lasting impression on your customers. At Cacao and Cardamom, we offer a wide range of corporate chocolate gift boxes that can be personalized with your brand logo and colors, making for creative corporate chocolate gifts that are sure to impress.
Personalized Chocolate Business Gifts for Corporate Holiday Gifting
Personalized chocolate business gifts are a great way to build brand recognition, loyalty, and trust. Just imagine the delight your clients and staff will feel when they receive a box of delectable chocolates that is customized especially for them! Our chocolate gifts for employees and staff are packed with rich, luxurious truffles that are available in a variety of flavors. From classic milk chocolate truffles to exotic cardamom-infused dark chocolate truffles, our holiday chocolate corporate gifts are sure to take your corporate gifting game to the next level.
At Cacao and Cardamom, we offer a range of chocolate gifts for clients that can be customized to match your brand identity. Whether you want to add your logo on a branded chocolate bar or create custom chocolate corporate gifts, we can work with you to create the perfect package that is sure to get your brand noticed. Our chocolate corporate gifts are packed with premium quality ingredients to ensure a luxurious, indulgent taste that is sure to impress your clients.
When it comes to customizing your holiday chocolate gifts, the possibilities are endless. 
From personalized wrapping paper to custom-made chocolates, we can help you find the perfect shape and size of chocolate that will look attractive in gift baskets or displays. Packaging and presentation play a vital role in gifting, and we understand that. Our packaging options range from stylish boxes to eco-friendly packaging, making it easy for you to select the perfect package for your customized holiday chocolates.
At Cacao and Cardamom, we know that the key to a great corporate holiday gift is quality and attention to detail. That's why our chocolates are handmade in small batches, using only the finest quality ingredients. Our chocolate gifts for staff and employees are made with utmost precision and care to ensure that each box is perfect in every way. We take pride in creating unique flavor profiles for each recipient's preference, so none of your clients or staff are left behind.
To ensure that your customized holiday chocolate gifts arrive safely and in pristine condition, we offer shipping options that are tailor-made for your needs. Whether you need to ship multiple boxes to different locations or have a single package delivered to your premises, we can help you choose the right shipping option that fits within your budget and timeframe.
In conclusion, there's no better way to show your appreciation than by giving personalized chocolate business gifts. At Cacao and Cardamom, we offer the best chocolate corporate gifts that are unmatched in quality, taste, and presentation. So, this holiday season, go ahead and impress your clients and staff with our creatively crafted chocolate gifts for clients, designed especially to reflect your brand and ethos.
Visit
Cacao and Cardamom
to explore our range of customized corporate chocolate gift boxes, creative corporate chocolate gifts, and personalized chocolate business gifts that are perfect for the holiday season
.
Share this