Want to Send Chocolates Online or order online? Handmade Confections are the best ones. Period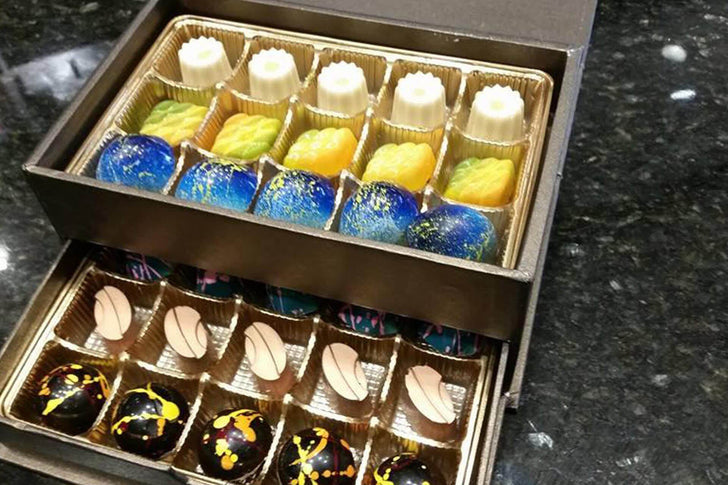 We all just love parties, don't we? It is so much fun to reunite on a weekend with our family, friends, and loved ones after a stringent week at work and all of the tasks to attain our personal and professional endeavors of life. We can't wait for the weekend to arrive and get soak in the realms and spheres of the party that we have been waiting for. Parties are also the time to put our best fashion foot forward wearing the best of the outfits and accessories. And then comes the time of the next element of music and dance that makes us forget all our worries and tensions. And of the most important and significant elements of a party is the selection of food and drinks as we cannot wait enough to binge on our favorite savories, a glass of wine or some other drinks, and chocolates as a part of the dessert. And when we come to talk about the chocolates, the latest trend of the parties and house parties to be specific has a lot of artisan and handmade chocolates and people just love to binge on them as they taste amazing and are totally healthy for us as they are free from all sorts of harmful preservatives. Plus the Chocolate Delivery is quite easy as you just have to place an order on the website of your favorite handmade chocolatier and they will get it delivered at your doorstep in a safe and sound manner. 
We at
Cacao and Cardamom Houston, USA
offer the best series of handmade and artisan chocolates that are a life of every party and social gathering in the city. Plus our
Chocolate Delivery in the USA
is quite seamless in nature and order.
Share this