Handmade Chocolate Gifts Delivered at your doorstep eases out our gifting worries and hassles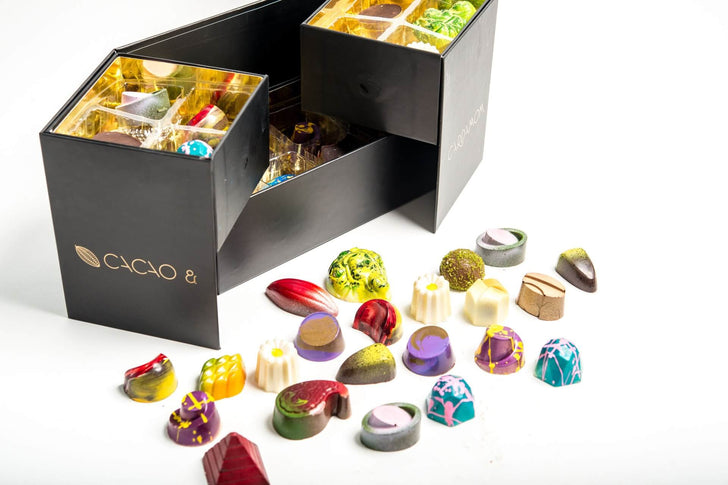 There are quite a number of reasons why the handmade and artisan selection of chocolates is giving a tough competition to the packaged chocolate companies in the market and the customers and chocolate lovers all over the globe are actually loving that handmade and hand pained chocolates are rising at the ladder of success as we just love their rich taste and texture unlike the packaged ones. Handmade chocolatiers that are authentic and genuine in nature and order offer the widest and the most scrumptious series of their confections in an array of flavors, molds, textures, sizes, and shapes amongst other factors that result in the sweet tooth lovers adoring and vouching them within their social circle. 
Plus they offer the option of customization of the chocolates as per the theme of the event and occasion and as per the sweet fancies and choices of the person to whom we are gifting. We can actually select from the wide variety of chocolate types and flavors from their website and place e-orders in the most simple way with the assurance of timely delivery of the packages at our doorstep or at the designated address of our family, friends, and loved ones to whom we wish to gift the chocolates as presents. 
The payment methods for
Chocolate Gift Baskets
are also quite safe and secure in nature with our private data staying confidential with them. The websites are like a mini chocolate store giving each and every information required in a seamless fashion. 
We at
Cacao and Cardamom by Annie Rupani
offer the widest selection of
Gourmet Gift Baskets
in Houston, USA having handmade and artisan chocolates that are manufactured by us especially for the festive season giving a new high to your events and occasions.
Share this