Guide to choosing a leading Chocolate gift set for Diwali. Order Diwali Gourmet Chocolate Online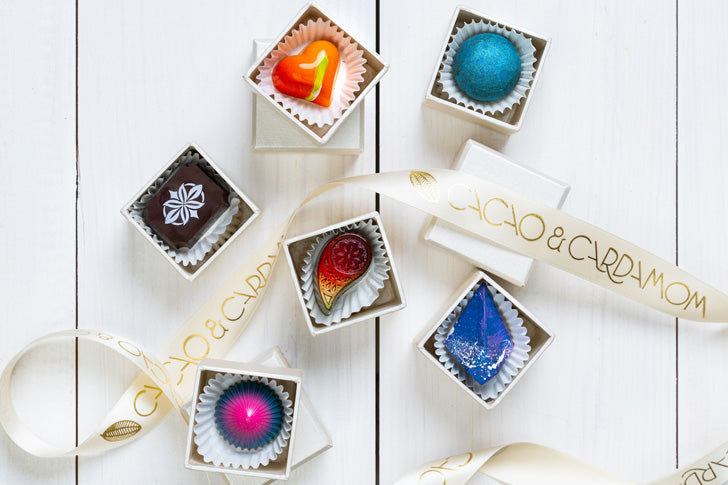 Diwali is the most popular festive season of the year. And what's Diwali without gifts? Known as the "festival of lights", Diwali is a five-day celebration that honors Lakshmi, the goddess of prosperity. One of the most popular Diwali gifts is a box of chocolates. Wondering why the Diwali chocolate gift set is so popular? Chocolate is a symbol of good luck, and what better way to show your loved ones that you're thinking of them than with a delicious box of chocolates? Not to mention, chocolate is the perfect treat to enjoy during festivities.
In Chocolates, Handmade chocolate for Diwali gifts is the most loved product. People love it because of its importance. Chocolate represents love and happiness. It creates a strong bond between the giver and the receiver. The receiver feels special and loved. There are various handmade chocolates available in our collections. Some of them are the jewelry box, three-tier dozen, signature collection, dark chocolate lover's collection, etc. Handmade chocolate is made with pure cocoa butter and milk. It is freeze-dried to preserve the freshness and flavor of the chocolate. The handmade chocolate is a perfect gift for your loved ones on Diwali.
This time of the year is the perfect time to indulge in some luxury and pampering, and what better way to do so than with a delicious box of chocolates? Cacao and Cardamom offers a tantalizing range of Diwali-themed chocolates that are sure to delight. From rich, dark chocolate truffles to vegan chocolates, there is something for everyone to enjoy. And because our chocolates are made with only the finest ingredients, you can be sure that they are best for you. We also provide Diwali gourmet chocolate online and deliver it to your address. So why not treat yourself or your loved ones with Cacao and Cardamom's Diwali chocolate gift set?  
We have a Diwali gift that is sure to please you and your loved ones, contact us today to know further options of chocolate gift sets!
Share this