Handmade Chocolatiers in the USA offers the best range of Corporate Logo Chocolates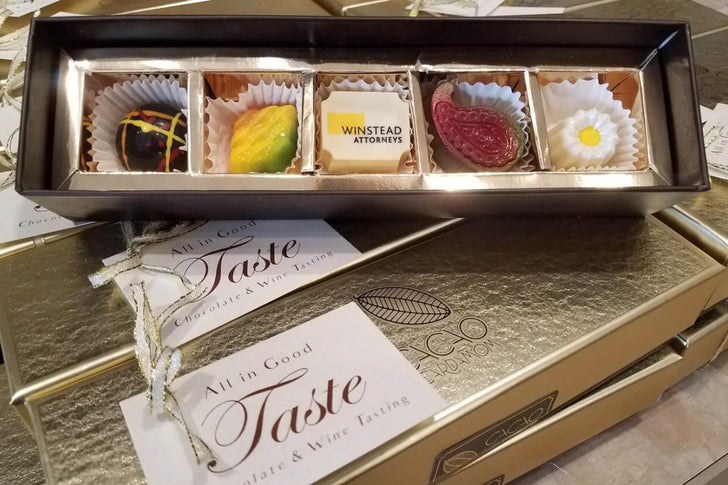 With every passing day and month, there are so many events, occasions, and festivals surrounding us making the environment full of fun, cheer, and frolic making us feel good and happy to the core. It is also the time to meet and greet our family, friends, loved ones, and employees and corporate clients showcasing our respect and gratitude towards them in various forms and aspects. Gifting them with the presents that they will remember for the entire year and even for the lifetime is one of the best ways to showcase our respect and gratitude. But many a times we are in a hassle and dilemma on what to gift and what not to gift our employees and corporate business partners on the special occasions and festivals as each one has his or her own taste and preferences plus it is also our endeavor to gift something that is not only liked by one and all but also is innovative in nature and class. 
If you are also facing the above mentioned hassles and issues, just relax and indulge in the purchase of handmade and artisan chocolates such as Corporate Chocolate Gifts that are handmade and hand painted are raging and how. They come in unique and outlandish flavors plus there is also an option given by the chocolatiers to customize the same as per the flavors, shapes, molds, and colors that you fancy to present it to your loved ones. Plus you can add a special message card along with it. 
We at Cacao and Cardamom offer Chocolate Gifts for Employees and for your business associates in Houston and all across the USA that are totally handmade in nature and give a delectable taste and texture.
Share this