Give Your Chocolate Gifts for the New Year a Personal Touch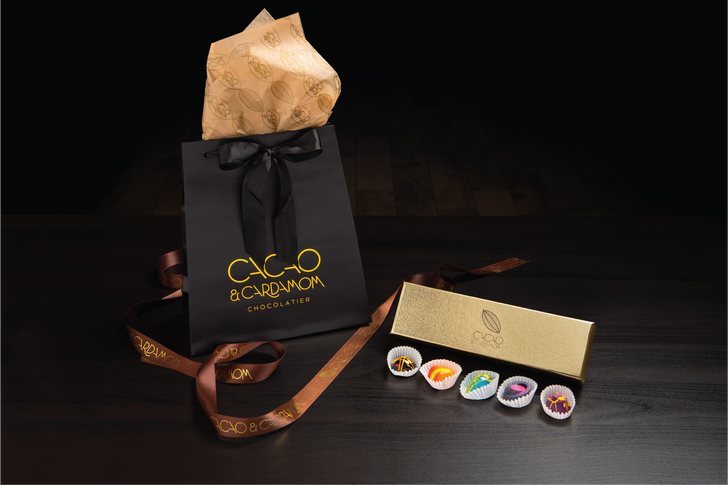 This New Year, give your corporate chocolate gifts an extra special touch. With corporate chocolate gift baskets from our selection of decadent Gourmet artisanal chocolates, you can make a lasting impression on customers, clients and partners alike. We have an impressive variety of chocolates to choose from - ranging from traditional to contemporary - so it's easy to find something that reflects your corporate brand identity and celebrates the spirit of the season. Whether you are sending a token of appreciation or marking an important corporate achievement, our corporate chocolate gift baskets will add a personal touch that is sure to be remembered for years to come.
Dark Luxury chocolate gift with red wine -
Dark chocolate and red wines are luxury items that pair together perfectly. Dark chocolate and red wine share flavor characteristics such as notes of plum, fruity berry, rich oak, a smooth finish or subtle smokiness. For those looking for luxury chocolate gifts for any occasion, pairing dark chocolates with a bottle of red wine can be an ideal choice. The contrast between the sweetness of the chocolate and the complexity of the tannins in the wine complement each other, ensuring a delicious experience.
If you're looking for handmade custom chocolates that are as unique as you, look no further than Cacao and Cardamom! Our handmade confections feature the perfect for any occasion, creating handmade chocolates that deliver a memorable experience with every bite. Not only does each handmade chocolate represent an intricate handmade design, but it also contains the perfect amount of sweetness without being overwhelming. Indulge in handmade creations like no other today!
Personalized wedding chocolate bars are the perfect way to make your wedding day truly unique and memorable! Not only do they make a delicious treat, but they also provide a fun opportunity to display personalized designs featuring bride and groom names, special dates, and photos of the happy couple. It's the perfect way to thank your guests for joining in such a special occasion, while giving them something to remember the day by. Plus, personalized wedding chocolate bars are sure to be enjoyed long after all other decorations have been taken down!
Holiday Chocolate Bar Gift Set
Enjoy handcrafted chocolate at its finest this holiday season with our
Holiday Chocolate Bar Gift Set
. Treat yourself or surprise a loved one with this set of three luxurious bars, Peppermint Bark, Cranberry Walnut Crunch, and Gingerbread Crunch. With varying levels of sweetness and crunchiness among the different flavors, there's something for every taste. Buy this gift set and savor a delightful selection of handcrafted artisan chocolate on hand!
Share this