Chocolate Shoes to Eat, the new sweet trend in the world of confectionaries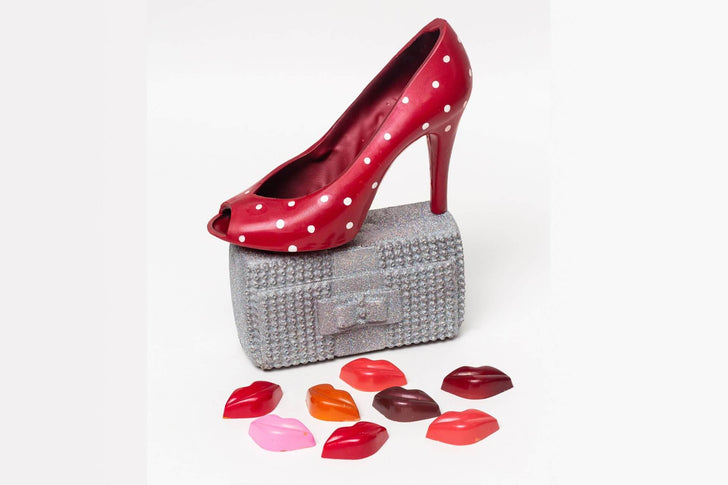 As we always mention and discuss that 'Necessity is the mother of Innovation' and this fact applies to each and every industry domain. And the brands have to constantly innovate following the realms of novelty and rich quality in order to stay relevant in the market and keep their loyal customers happy and to attract the new ones to the list. And when we come to talk about the industry of food that also includes chocolate brands, confectionaries, and handmade chocolatier boutiques; the concept of innovation and novelty is no indifferent for them. As the world is becoming a smaller place, customers want to satiate their sweet tooth with new and varied assortment of chocolates and confections. And the various handmade chocolatiers are giving the packaged chocolate bar companies a run for their money with their offerings that are high on the spheres of innovation, novelty, quality, class, and taste. Right from the assortment of flavors, shapes, sizes, packaging styles to the manufacturing techniques; each and every aspect is just par excellent and makes the chocolates lovers go weak on their knees with the sugar rush that is authentic and tasty at the same time. 
 
Many of the handmade and hand painted chocolatier brands are offering Edible Chocolate High Heel Shoes, bags, mobile phones, and the host of other elements that can be made into the chocolate form giving an edge to the innovation of shapes and sizes. And the chocolate lovers are adoring it to the core and flooding at the gates and websites of the brands. 
 
We at Cacao and Cardamom by Annie Rupani in the Houston, USA are quite known for offering Chocolate High Heel and Strawberries along with an array of chocolates in varied molds and shapes as per your need and requirement. Quality, taste, and authenticity of our confections are to be vouched for. 
Share this