Handmade Chocolate Stores in Houston City are satiating the sweet demands of the sweet lovers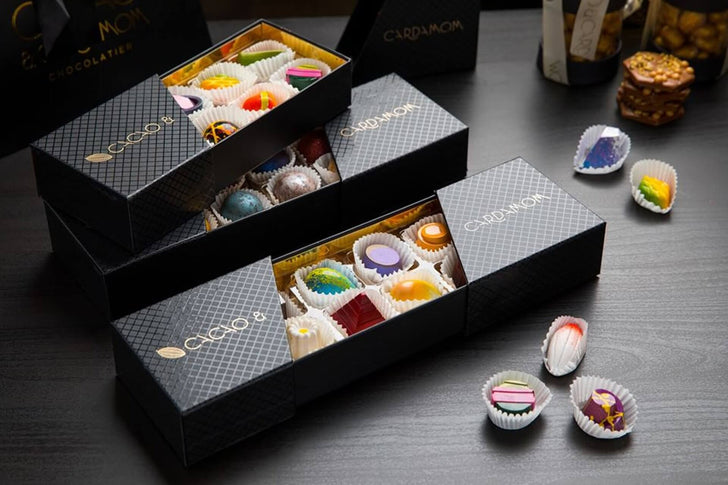 There are so many options and alternatives of chocolates available in the market that claim to satiate the sweet needs and demands of the sweet and chocolate lovers in the city of Houston and all over the country of the USA. When we come to think about the older times when we only had options of packaged chocolates that are even now readily available in the market for consumption. And there are still many of the people and chocolate lovers that prefer packaged chocolates that are made available in the market from several brands in the market. We all know that they are not very good for our health as they are high on preservatives and other harmful ingredients that can be really harmful. But slowly, steadily, and gradually, the preferences are taking a 360 degree turn within the fraternity of sweet and chocolate lovers all across the USA as there are quite many handmade and artisan chocolatiers in the market that are offering the wide variety of confections that are totally handmade and hand crafted in nature with a constant and continuous endeavor to satiate the sweet demands of the sweet and chocolate lovers earning the label of the Houston Speciality Chocolate. 
Along with coming in an array of flavors, molds, shapes, colors, and sizes, the handmade chocolatiers present the option of customization as per the flavors that we love and fancy and in accordance to the theme and nature of the event and occasion. 
We at Cacao and Cardamom by Annie Rupani in Houston, USA specialize in the Houston Chocolate Delivery of the handmade and artisan chocolates that are curated by us with an immense amount of love, passion, and care catering to the needs and demands of the chocolate lovers in the city.
Share this