Chocolate Thank You Gift Baskets to Show Gratitude and Appreciation to Subordinates, Friends, And Loved Ones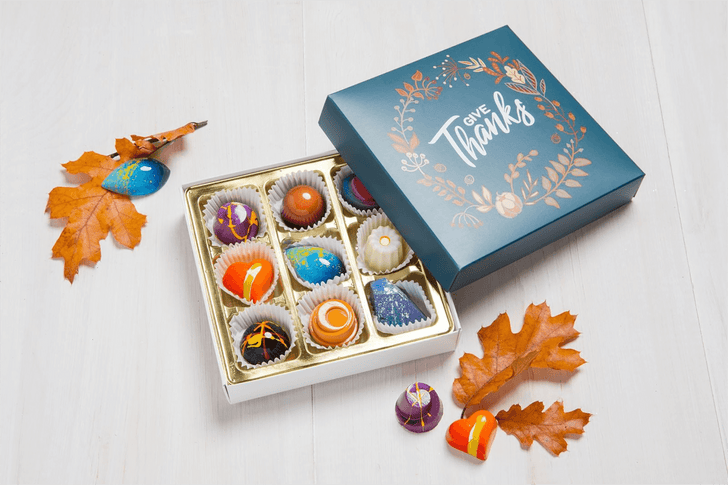 A gift box of chocolates is the best sweet confection for any and every occasion. To mark a lasting impression for corporate gifting, corporate chocolate gift baskets are the best chocolate hamper and top things off, a basket of gourmet dark chocolate will be the sugar on the cake. Many are preferring gifting gourmet corporate chocolate gift baskets over mass-produced chocolates. Gourmet chocolates allow us to send our best wishes and convey a message that we sometimes cannot say. Gourmet chocolates genuinely get the message for gratitude and appreciation, keeping in mind for our subordinates and friend's tastes and culture.

A gift box of chocolates is the best corporate gift idea because they are the safest, economical, and readily available even if you are looking for gourmet chocolate thank you gift baskets to show appreciation for a selfless act of kindness or thanking a client for cooperation under challenging times. To a twist to a gift box of chocolates, gourmet artisanal chocolates are the best option for you.

For getting the best gourmet chocolate to thank you gift baskets, Cacao and Cardamom are the best artisanal chocolatiers in the business.

Cacao and Cardamom's handcrafted gourmet chocolates are reviving old chocolate-making techniques with modern tools and creating some of the finest signature chocolates such as Strawberry Szechuan, Pineapple Fennel Caramel, and many more. Their sweet confections also include gourmet chocolate bars, dragees, and fashion chocolate.

With their customizable chocolates and gift baskets, their gourmet dark chocolates are the best corporate gifting option. Their website features all the exciting flavors and customization options. You can have your customized gift baskets to your loved ones and clients with Postmates, Uber Eats, and Grubhub across the USA.

Cacao and Cardamom are the best chocolatiers for gifting gourmet chocolates to your loved ones and for the best corporate chocolate gift baskets.
Share this