This Thanksgiving, Surprise Your Loved Ones With The Best Chocolate Thank You Gifts Delivered All Across Houston And USA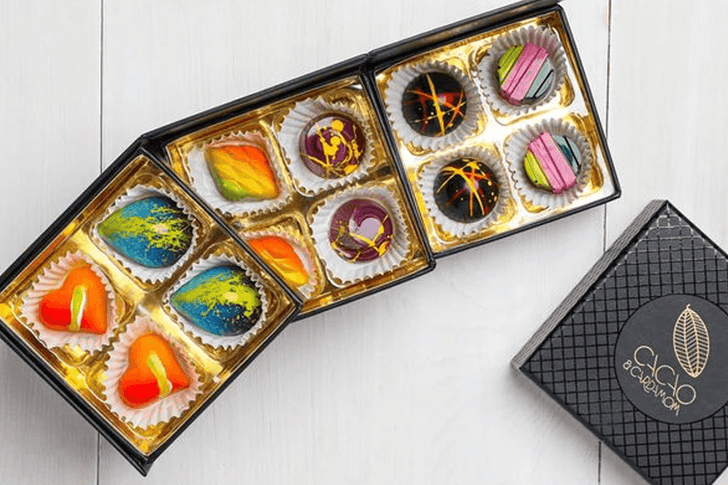 Chocolates, the sweet sensation you love for the sweetness or hate them for being addicting, chocolates greatly influence our lives. No one can escape them nor want to miss out on the cocoa goodness in any form. As we age, we perceive chocolates for at least most of us as more than just something sweet to munch and gobble on as we used to in our shorts-wearing days. As we grow old, chocolates become a synonym with emotions and celebrations, whether it be a corny valentine propose with heart-shaped chocolates in teenage years, a token we receive and gift, and chocolate thank you gifts for appreciation from a special someone, chocolates for thanksgiving and many more occasions.
Modern artisanal chocolatiers like Annie Rupani from Cacao & Cardamom are stirring and reviving the traditional art and chocolate-making methods, infusing chocolates with flavors you couldn't even imagine coming together for a lasting sweet sensation on your taste buds. They are the best gourmet chocolates thank you gifts for the synonymity of occasions.
Of course, you wouldn't want to gift mass-produced chocolates for thanksgiving and want the best gourmet chocolates for the memorable lifetime chocolates, thank you chocolate gifts.
To put an end to the gourmet chocolates thank you gifts idea, Cacao and Cardamom is the perfect choice for chocolate thank you gifts and every other celebration you want to impress the person in the limelight.
Cacao and Cardamom's wide selection of gourmet chocolates ranges from spiced and fruity notes. Their most popular signature chocolates are Strawberry Szechuan, Garam Masala Pistachio, Pineapple Fenne-Caramel, and many more. There is something for every chocolate enthusiast in Cacao and Cardamom's gourmet range of chocolates in their exotic stores.
Can't reach out to gift someone chocolates, or give the chocolate thank you gifts personally. Cacao and Cardamom have got you covered with chocolate delivery across the USA, with the options for customized chocolate thank you gifts delivered to your friends or family's doorstep.
Share this