LOOKING FOR THE PERFECT CHOCOLATE IDEAS FOR MOTHER'S DAY? HANDMADE AND ARTISAN CHOCOLATIERS HAVE MANY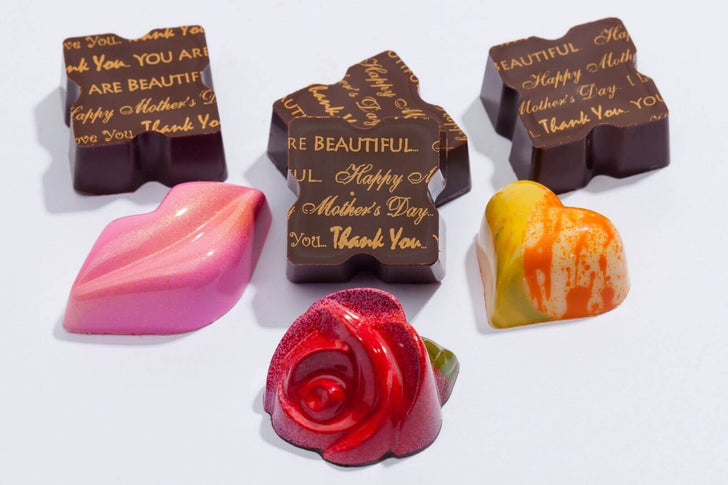 Our mothers are super special to us for so many reasons and when we come to list down the reasons, we will never be able to conclude or finish the same. Right from our birth to the youth and even till date, she has done so much for us at each and every step of our life amidst all the thick and thin. And time is now and now is the time to express our gratitude, care, and love towards her and make her feel extremely special. And now you must be wondering the reason why, the reason is that Mother's Day is just around the corner and though it comes every year, why not we make a start this year marking a celebration to express our love and care towards her. And the next thing that wanders in our mind is all the ideas about the presents, throwing or hosting a party for her, her likes, her dislikes, and so many other things. But don't you worry, as we have you sorted as there is one specific thing or let's say a food item that is loved by your Mom to the core and that is a rare and exclusive selection of handmade and artisan chocolates. Yes, Chocolate for Mother's Day and that too handmade one, what a lovely idea. The chocolatiers have loads of creative and innovative ideas mixing and matching with your other presents such as flowers, a bottle of wine, her favorite accessories, and fashion apparels.
Cacao and Cardamom by Annie Rupani in Houston, USA offer the finest selection of Chocolate Truffles for Mother's Day along with bonbons, nibs, bars, and more. All our confections are totally handmade and hand painted in nature ensuring delectable taste and texture.
Share this