Choosing the Best Thank you Gifts for Friends | Top Gourmet chocolate Gifts for Christmas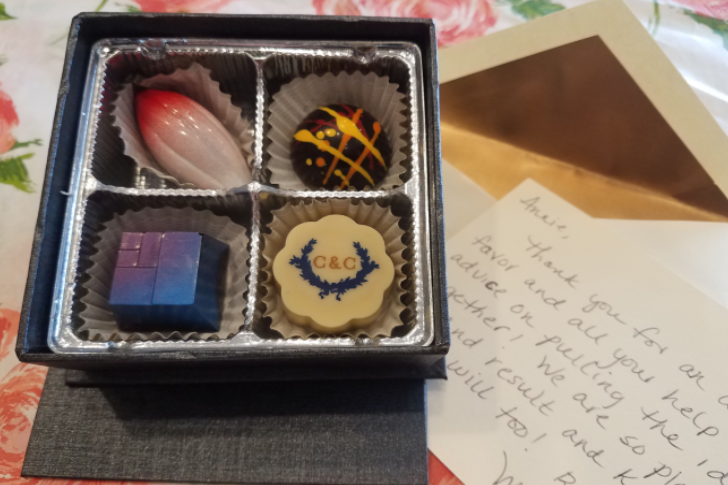 There are many different types of thank you gifts, each with its own unique set of benefits. It can be hard to choose the right one, but we're here to help.We believe that the best thank you gifts are those that come from the heart. They should be personal and meaningful, something that shows how much you care about the other person.
Choosing the best thank you gifts for friends can be tough. It's hard to know what will fit their taste and style, and you want to make sure the gift is worth the money. A great way to start your search is by considering chocolate gifts for Christmas. Chocolate is always a safe bet when it comes to food gifts, and you can find chocolate in a wide range of prices. For example, if you're looking for a luxurious gift, you could get your friend a box of truffles or a chocolate basket filled with gourmet treats. If you're on a budget, you could get them a simple chocolate bar or some homemade chocolate chip cookies. No matter what your budget is, there's sure to be a chocolate gift that's perfect for your friend.
Cacao and Cardamom offer the best chocolate gifts for Christmas. They have a wide variety of flavors to choose from, as well as different textures and sizes. The company has a team of experts that hand-select each piece of chocolate, ensuring that only the best quality is used. Cacao and Cardamom also provide gourmet chocolate in different flavors, which can be ordered online or in-store. Whether you are looking for a gift for someone special or a treat for yourself, Cacao and Cardamom has something for everyone.
If you want to impress your friends and family this Christmas, then why not treat them to some gourmet chocolate gifts? There are plenty of ways to incorporate chocolate into festive treats, and with a little creativity you can come up with some truly unique gift ideas. For example, why not fill a festive mug with gourmet hot chocolate mix, or make your own truffles using high-quality ingredients? Alternatively, you could put together a selection of different gourmet chocolates for your loved ones to enjoy. Whatever you choose, gourmet chocolate gifts are sure to bring a smile to their faces this holiday season.
Visit our website today to learn more about the best thank you gifts for friends!
Share this