SOAK IN THE CHRISTMAS FESTIVITIES WITH HANDMADE CHOCOLATE GIFT BOXES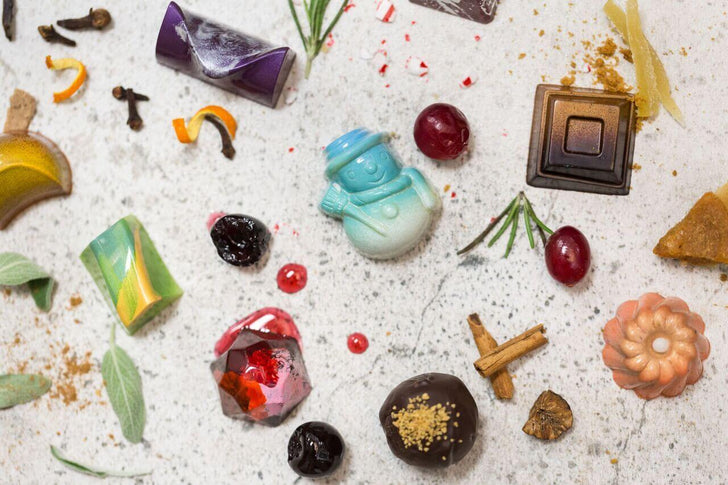 It is that time of the year when we all are excited at another levels of happiness and joy as the festival of Christmas is just around the corner and it is the time to take some time off our hectic work schedules and soak in the festivities. The city is all lit up giving that feel of vibrancy and glitter, children at home have started with the preparations of the Christmas tree, shopping for the fashion apparels and accessories too have been on in the full swing, the guest list is ready, and one of the most important thing without which the celebration is always incomplete is the box of chocolates. We wish to buy chocolates for our family plus for gifting to our friends, relatives, and near and dear ones to make their festival even more special and expressing our love, care, and gratitude towards them with the tinge of sweetness and handmade happiness.  
Of all the options for the Christmas Chocolate Box available in the market, there is a drift in the preferences of the buyers towards the selection of handmade and artisan chocolates as they come in various shapes, sizes, molds, and flavors. And above all, they are totally free from all the harmful preservatives that are not very suitable for our health. Plus the authentic and certified handmade chocolatiers offer an array of flavors right from the mix of fresh fruit purees, the play of house ground spices, blend of ganache with the ingredients such as caramel, marsh mellows, freshly roasted nuts, and more.
Cacao and Cardamom by Annie Rupani in Houston, USA offers the handmade and artisan selection of Chocolates for Christmas Gifts in the varied shapes, flavors, and molds adding the right, tasty, and an authentic high of sweetness to the festive occasion.
Share this